God Bless Kyle.
God did bless him. With proper trigger discipline. Dude did this country a square. Free him.
Make the world a better place and put this piece of shit to death now. Murderous prick.
He already did make the world a better place by putting 2 scumbag pedo/felons 6 feet under.
Guy deserves a statue right next to George Floyd… pointing his AR-15 right at that faggots forehead (would be perfect).
Pedo defender alert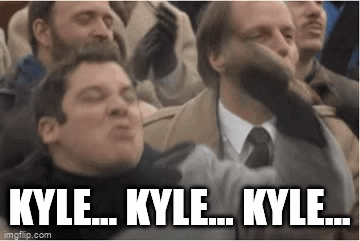 He really did a number on your homeboys
Judge already spent some time reminding the jury that they are to be "fair and impartial"… good luck with that. Should have gone with a bench trial, judge seems to have a good head on his shoulders.
You seem like a pleasant person. You're always just such an asshole.
Well it is Jettdog. Those paint cans gave him PTSD
Found the little bitch. Weirdos like you make this world a terrible place to live in!
Seems like it's just pre trial proceedings.
Can you repost the paint can video please?