Lehigh Valley grapplers:
ATT & Hammer Training and Fitness invites you to participate in the 2014 Lehigh Valley Grappling Championship. Please join us for Gi, Nogi and folk/collegiate style wrestling.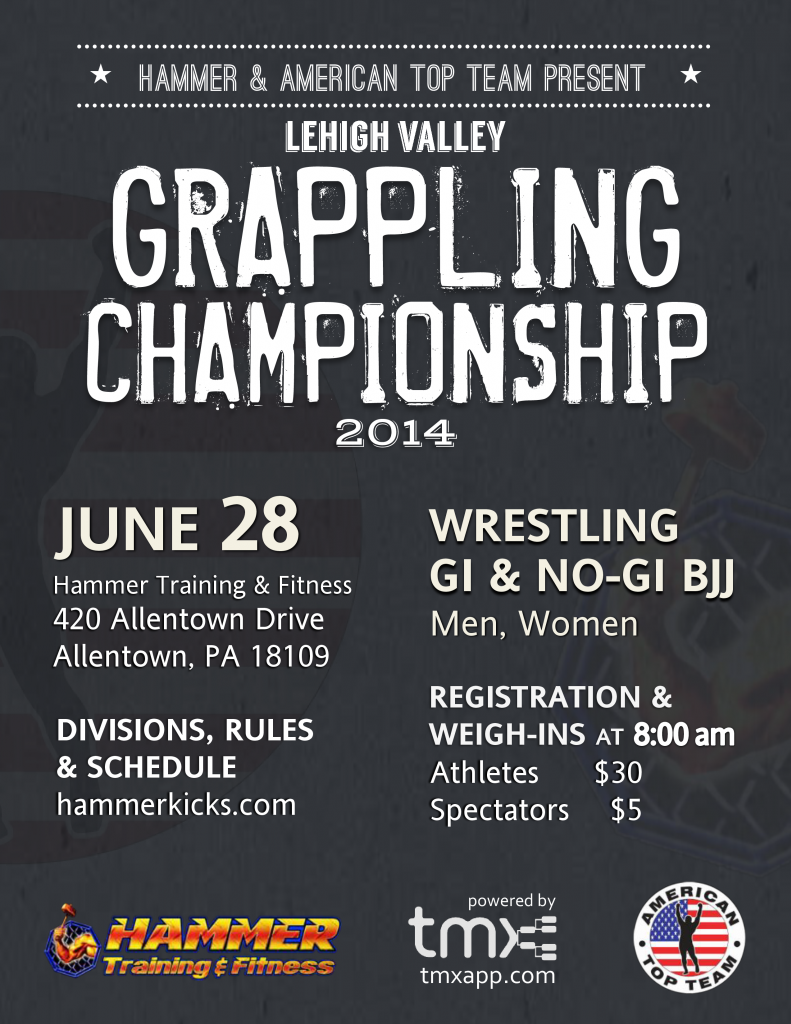 For the best athlete experience possible we will be using tmx app to automate organization of this tournament. tmx is an end to end tournament organization solution that was brought into existence through a grant from Lehigh Universities' 'Eureka!' entrepeneurship program. 
tmxapp.com
Competing presents a great opportunity to test and sharpen all of our skills. It will also help 
build camaraderie between schools and sportsmanship in our athletes. So, please join us in 
supporting the local grappling-sports scene in the region.