I posted about this 90s iconic kids cartoon being made into a live action CW show a couple of months back and stated that it was a terrible idea once I saw the casting. Well, that was an understatement.
The pilot script was leaked a few weeks ago and they turned the girls into insensible, promiscuous, SJW little bitches!
Here is some of the leaked script.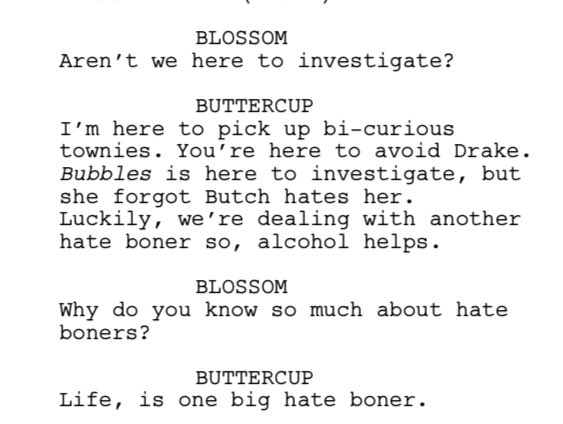 This is where the CW should put that show!