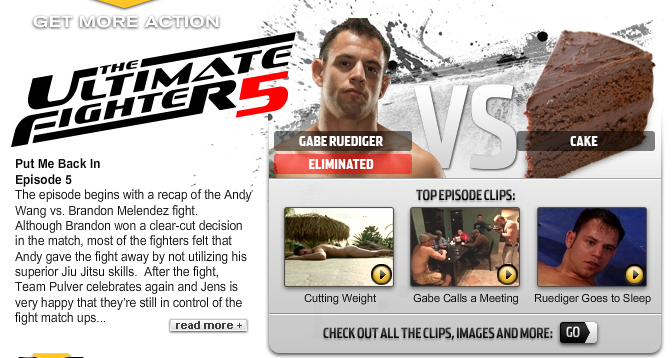 That is priceless, this guy is the new UG Clown Shoe (haven't heard that in a while).
You could tell BJ Penn wanted to kick the living fuck out him. Jezuz that show was an embarrasement to MMA.
OMG! There's a photo of him eating cake with the title: Just Eat It!
Spike TV and TUF have both resorted to bashing him to make up for a
horrible episode.
LOL at Spike TV giving Gabe a vicious corporate pwning.
Didn't BJ drag him out of the water? BJ hung out by the pool a lot and
wore the same clothes a week before?
Aren't you suppose to wait 30 minutes before swimming after eating?
Red X for me - somebody tell me what the photo is of