At least he died doing what he loved.
Reminds me of a gif I've seen where a kid is posing for a selfie right next to train tracks and the train conductor kicks him in the head
I believe the same thing happened to Greg Plitt.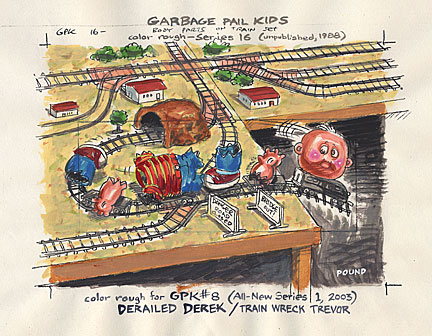 http://youtu.be/k3Tax0IAtRU

Blue please
We have an Otherground blog?
StevetheWeasel -

Trains hate him.
LOL
Risk your life for a selfie? Just so you can get people to 'like' it, say 'awesome' and such. Just silly.
Sad for the family and friends
Just for a moment he lost his train of thought.
He is on-track to reach his training goals
StevetheWeasel - Trains hate him.
Yup. That's a VU.
Trust -


He overtrained.
Oh holy fuck that's funny
Ridgeback -


I have a theory that the digital generation can't distinguish real danger from digital dangers because they spent so much time in the virtual world the real world doesn't signal real threats in their brains like it should. Add the youthful feeling of immortality and you get what you might call "easily preventable catastrophic deaths."
I think you are on to something.
Trust -


He overtrained.
This is a thing if beauty. Well done!
Good
The whole 'selfie' obsession is not only incredibly vain but also extremely sad.
His picture was uploaded to the cloud
i hope he had a chance to upload it to instagram first