Hells yes to Fantastic Four!
Everyone goes nuts with black panther
I thought the first one sucked, I don't understand why everyone things it was so good. The story was meh, the cgi was one of the worst. I guess killmonger was cool but he died.
It was just a fun movie which is all I ask for.
Personally I'm probably in the minority but I really enjoyed Dr strange
I think we all understand why everyone thought it was so good.
It was garbage and no fucking way it made a billion. Big fucking lie. Same as Captain Marvel.
Over/Under on the number of movies in that trailer that will be released on the date specified. One of them is May 5th , 2023 or something? Likely still in pre-production, if that far.
I'll go with under 2.5.
After the first 10-15 minutes, I like it too. Still think Ragnarok is the best of all of them…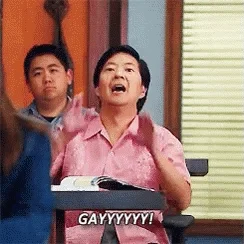 Awesome. I love comic book movies. Thanks for posting OP
That was lively. Makes me feel 10 again - excitement for comics
I liked BP. I think the first Thor and Captain Marvel are the only ones I'm "ehhh" about.
I've heard the Marvel team in Disney is really fighting against putting their movies directly on Disney+. I think the new CEO even set up a new corporate org that took that decision of where content premiers/plays out of the hands of producers / creators (could be misunderstanding). I wonder if this is a bit of a FU to to some in the company for when that conversation comes up.