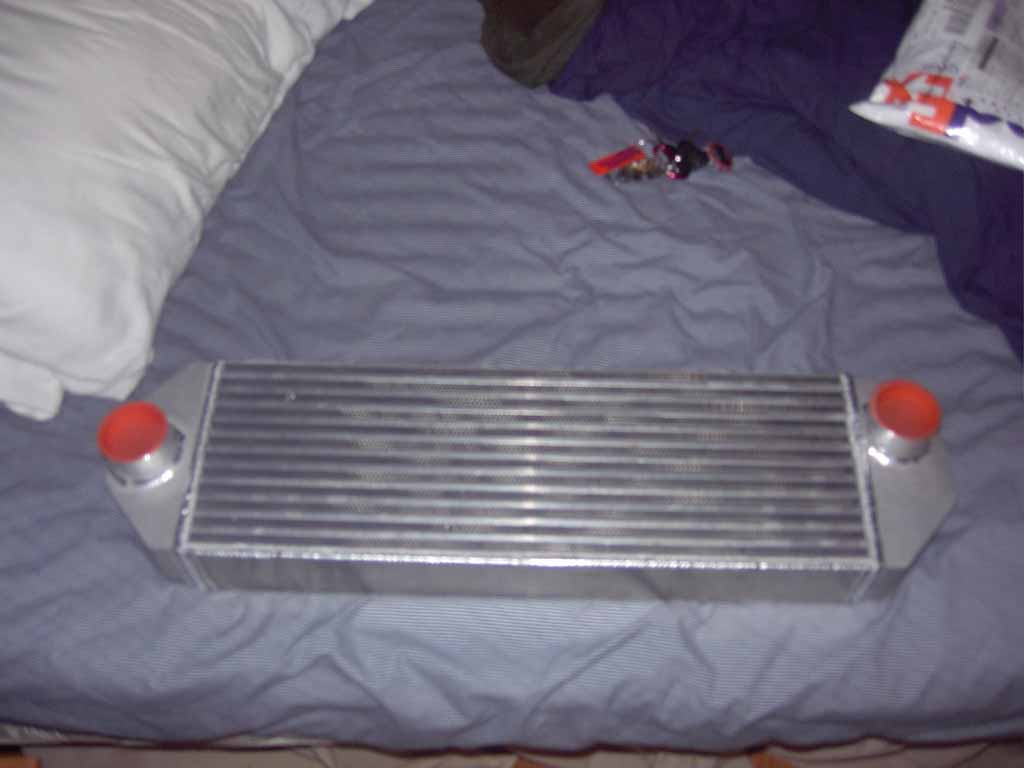 mmmh so when you gonna buy the turbo to go with it? lol
I'm guessing that is an intercooler. Correct?

(been spending time on www.howstuffworks.com hehe)
pretaj-- no turbo on this project

and yes fet this is an intercooler
That really was made for a saab, you can tell by the off set of the inlet/outlet pipes. That dudes a sucker, he could have got $500 for it on saabnet.

Oh yeah and now that it's for your Jetta....

IT's GAY! IT'S Freaking GAY GAY. YOU're GHEY!!!

YER FMIC IS GHEY and Most of aLL YOUR JETTA IS GAY!!!!!!