Stop the world I want to get off.
Is that what turns you on?
I can only imagine how weird this fucking country is going to be in the coming years. Actually I probably can't even imagine it.
Ok but how the fuck did he have a white baby?
Women are so bad men have to do that job too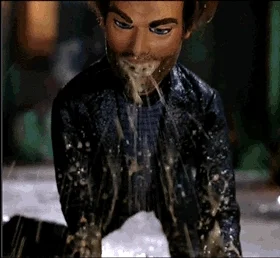 The reason women don't make as much money… a woman's work is never done…
Notice how the baby is white. Liberals in their hearts dont like the thought their kids not being white like them.
Man this gif is working OT lately.
An ex took midwife classes. You know, that you pay big money for. And one full course what on all the SJW madness of the day. And yes that includes now saying "pregnant person" LOL. Even woke students aren't exactly glad to waste 1000s of dollars for this idiocy.
Look at that fucking gut lol
So you are saying they are a man?
I love the "you are AMAZING" in the background, like an elementary school sticker for doing a good job. They know the emotional maturity level of their target audience, I guess.
No, I think Cami is saying "he" is a man.
Cami is more progressive than I thought. Bravo.
Let em suck on that tittay
I'm glad I'm middle aged and experienced a mostly sane period of time. All this new radical race/gender/PC stuff is not for me. I feel bad for young kids