Lit
Bucket list
Fuck Trudeau
L's
Thoughts and prayers
Stunning and brave
Gunt
A hole nuther
Who says/does that?
Circle back better
3 sleeps til
Forever home
I also hate when middle class, poshies or women say mate.
Women say "I didn't sign up for this" or "I know my worth"
There was a supervisor under me who used the second one very frequently.
Every time I gave her the option to show her worth, she failed miserably. Three of those and she had the good fortune of showing someone else just how much she was worth.
Those signs are great. There aren't too many people willing to warn the neighborhood that they are racist morons. When I see that sign in front of a house, I know those people are morons and simpletons. I stay away from them. I'd love another sign that tells me who voted for Biden so I can avoid those morons too.
Any band name, besides Joe Perry/Alan Parsons that includes the word "projekt".
Adulting.
My wife uses a few of these including adulting. Also, "don't talk to me before I've had my coffee".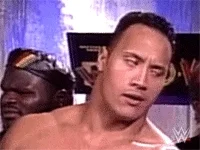 "Oh my days!", first it came from Muslims cause they wont say God, now every duncecap wearing fuckwit uses it.
Finna
Clap back
One I haven't seen posted is "fam". That's the worst
Adulting pisses me off so bad. Especially when a 30 year old is saying it. Bitch you've been an adult for over a decade, shit like making an apointment to get break pads changed shouldnt be some mistifying shit you are proud of accomplishing.