They didnt turn out that good because I was rushed, but hopefully this will help. I am buying a video camera soon so if it doesnt make sense, Ill tape it.
First, I start in the mount will hugging his head tightly to not allow him to slip his right hand between my biceps and his neck. Keep your head off his centerline and use your heels as hooks into his butt to keep him from rolling you. You want your weight slightly favoring the side your arm is posted on.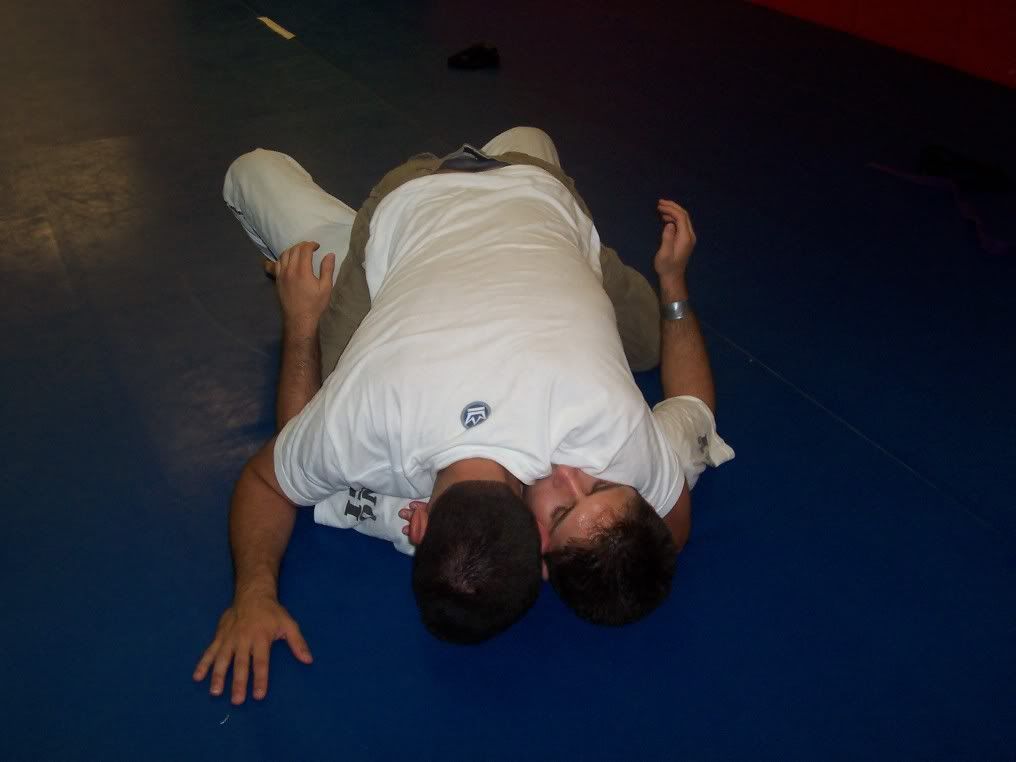 Next, I slip my arm under his right arm and clasp my hands, immediately lifting my elbow to prevent him from trapping my arm against his body. In this position you have to really know how to secure your mount with your weight and by using your hooks into his butt. Here you are as vulnerable to being rolled over as you are when you lock both hands in a basic lapel choke, so use all the same principles to maintain your mount.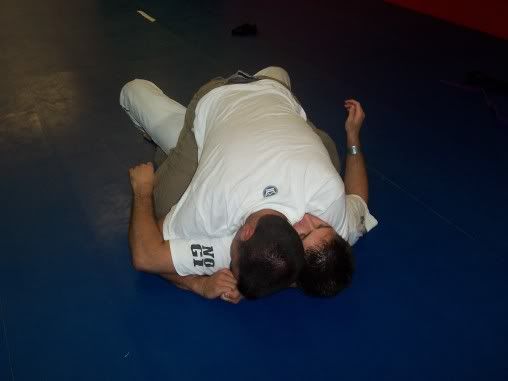 Here you can see the lift of the elbow. I found this to be more powerful than walking my hand up on the mat. I lift the elbow as far as I can take it up toward his ear.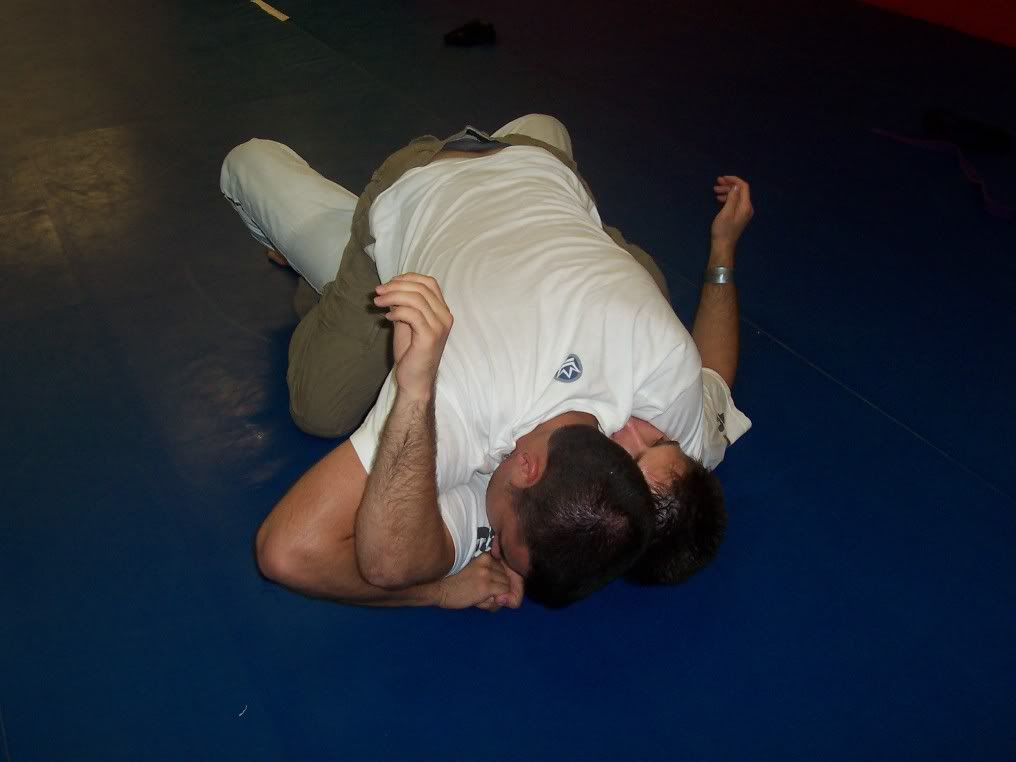 Once you get the elbow as high as you can, plant your hand on the mat. I dont like to plant it too close to the head because I feel like the opponent resists too much because of the obvious danger, which makes it difficult to take advantage of any mistake he might make, but shen has a great system for handling that (I'll take my camera so that he can show you). Also, note that I keep my arm close enough to him that he cant escape his arm.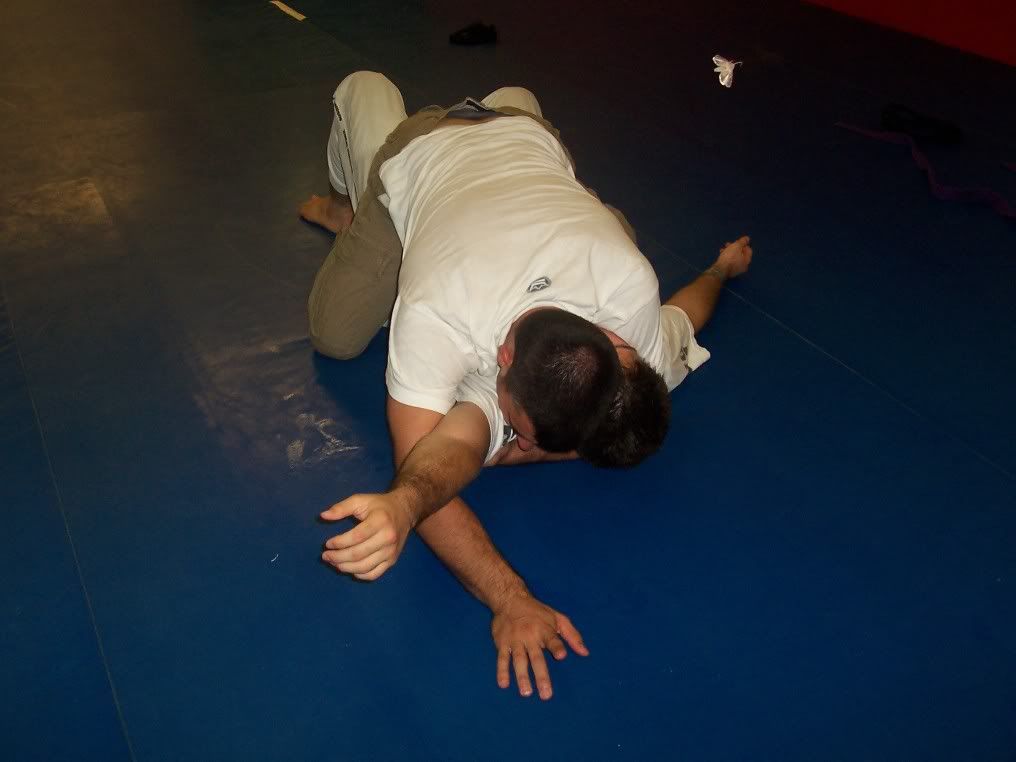 Here is where the pics dont really do their job. When my hand was planted on the mat, it creates a bit of a stalemate. If he doesnt move, I dont really like to force him to try. I wait for him to try to escape, which inevitably involves bringing his arm up closer to his head because my arm prevents it from moving away from the head. Once he does, I circle my head behind his arm and push behind his elbow with my right hand. Once my head is behind his elbow, I drop my head, but not too low. I like to keep my head near the elbow for maximum leverage. I then clas my hands the same way I had them clasped when I was setting this up (my right hand palm down, my left palm up)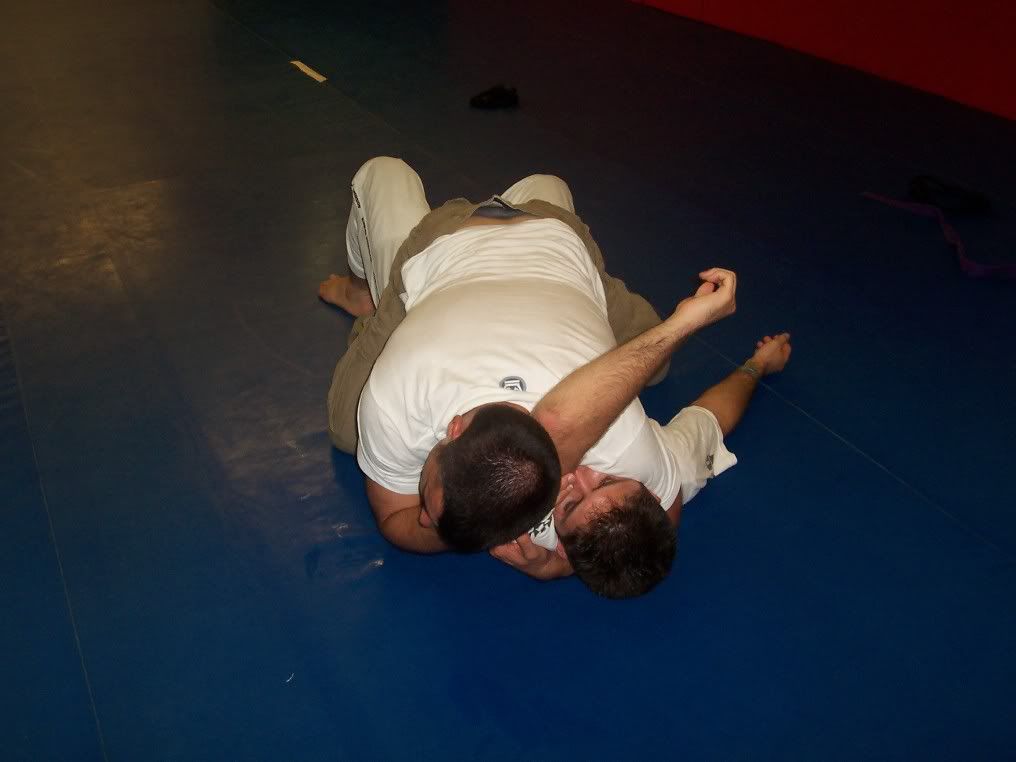 I prop my elbow out to make it harder for him to bridge to his left and free the arm.
You can hop out of the mount to the side, but I feel like I might give him some space when I do, so instead I put pressure on the neck to get him to worry about the choke while I circle my foot toward my butt and hook it outside his hip.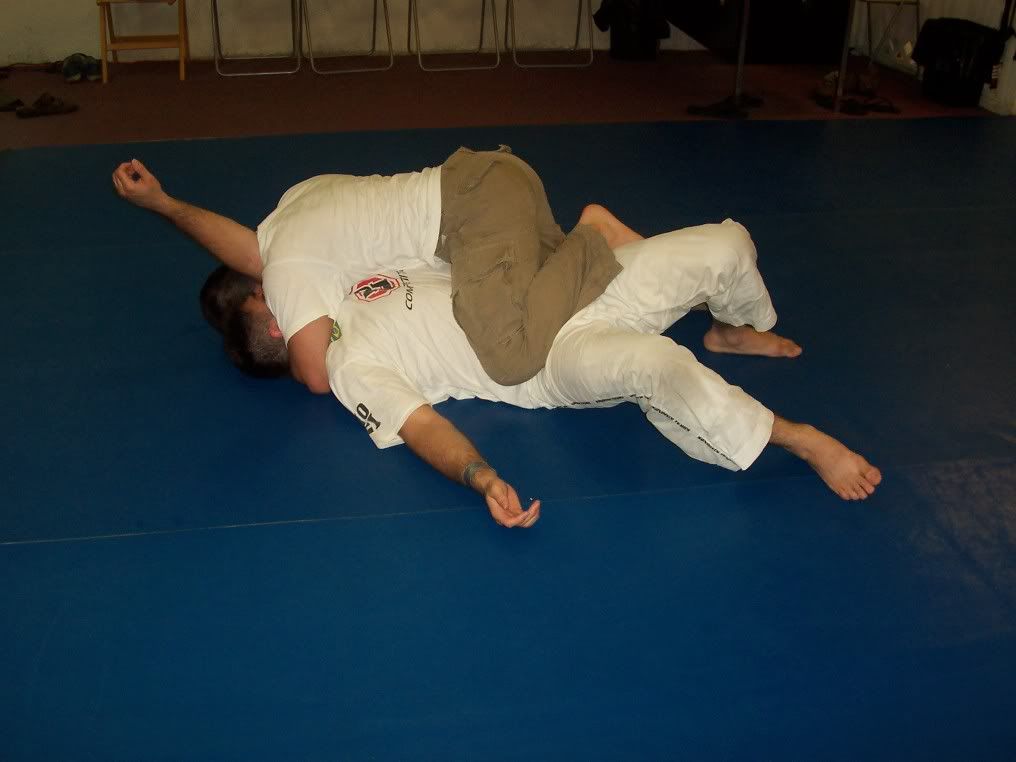 Finally, I finish my leaning my weight over his head while resting just my knee against the top of his hip. You dont need to squeeze much...your weight does most of the work if you are close enough to his elbow.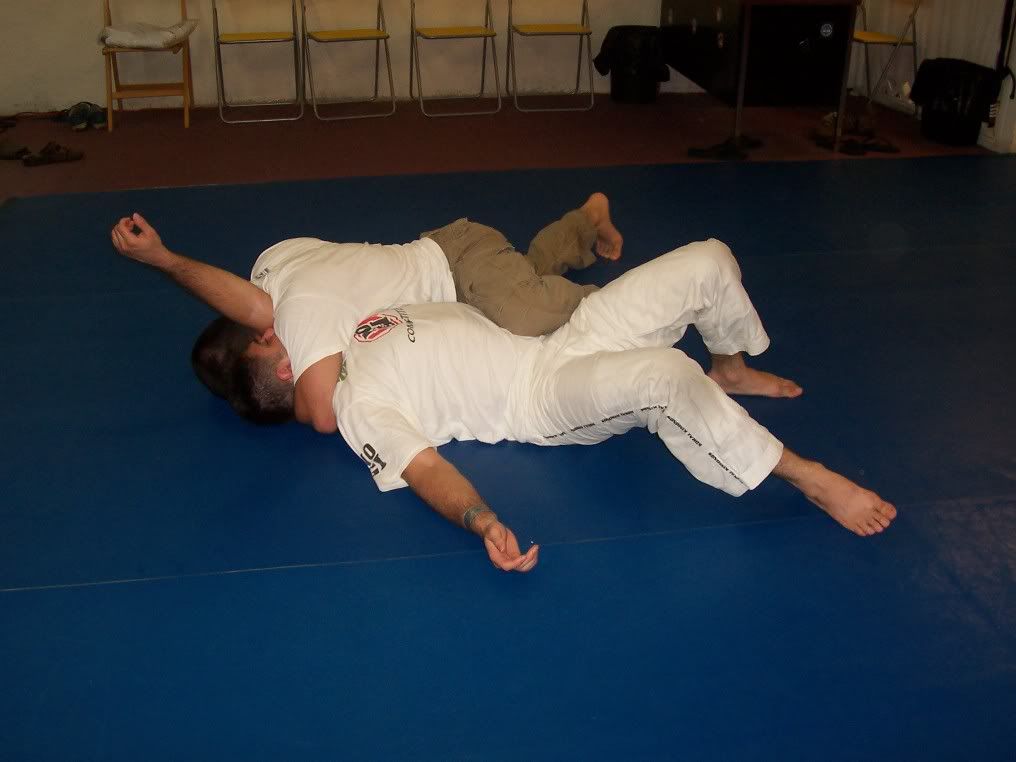 Hope this helps.