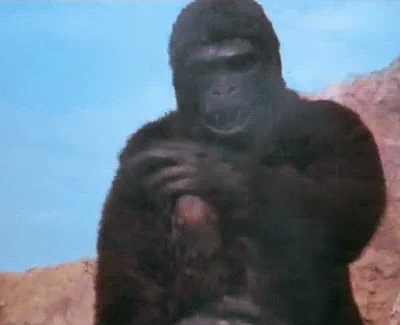 How profound, we need to back off on inflation. Here advice and knowledge are astounding
If you stop complaining, it doesn't exist!
Elementary my dear faggot.
There is a massive shortage of serious people
Her long list of credentials include completing her GED, collecting welfare, burning down a family owned business and looting a Target.
I also love to pretend that black women with sub 90 IQ's who can hardly speak English are economic geniuses simply because MSNBC gave them a platform
cunt
What would her response be were this happening under a Republican administration?
I am just wondering, what is wrong with what she said. Essentially what's preventing us from going into a recesssion (or delaying it) is people spending. It might be reasonable for people to spend if they are feeling anxiety or whatnot about the current situation.
She is just speaking to the MSNBC viewer base…its not a knowledgeable base of critical thinkers.
Guys, don't you get it? The economy is a train wreck because of your negative attitudes.
Tell that to my kids who aren't going to Florida this year.
Fat bitch
None of it is based off of facts and all of it is of her own unbased opinion.
$4-5 gas is not going to kill most of us. We will still continue to go on to work and about our daily lives. The problem is that is not the threshold. Gas prices will go higher as the Summer goes on. The problem is in this administrations unability to even say they are working on a solution. Their solution is to suspend gas tax. Which doesnt even qualify as a "band-aid" in this situation
To be honest. To be completely honest. She is right.
Most people will bitch, moan but they won't cut the spending by much.
I hear ya, people are gonna travel no matter what considering 2 years of semi-lockdown orders.
I am assuming that gas prices will eventually drop by the end of the summer/early fall if I am not mistaken.
Cut spending on gas and food right?
maybe cut stuff that are unnecessary like their netflix accounts or some subscription.