Not really music related I guess, but sound related. They asked me how I wanted it layed out and then built if completely different, its still better than my old one though. Its not quite finished yet but close.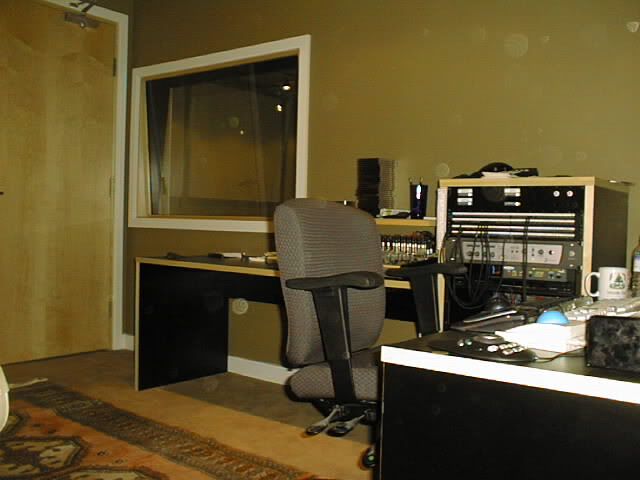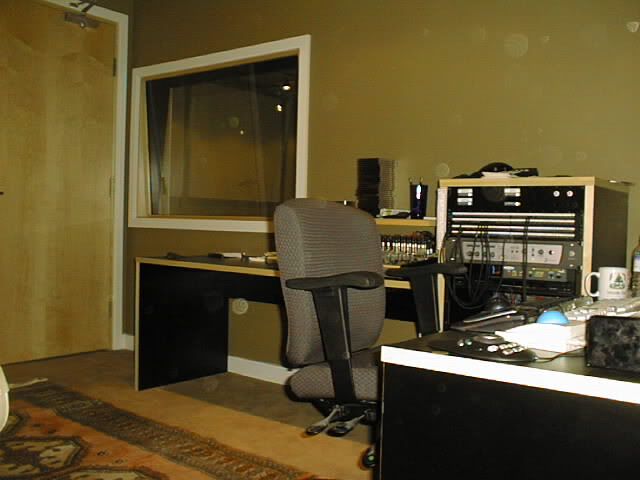 Bob Sapp keeping an eye on the synclavier for me. I'm running protools LE through a digi002. They totally cheaped out on the mixer with this dopey little Behringer Eurodesk, they spent more on the lights for Christ sake. I mostly use it for monitoring so it doesn't affect me too much.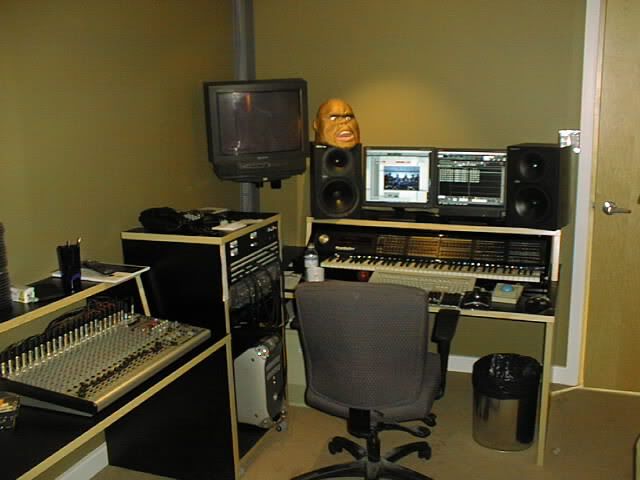 View of the foley room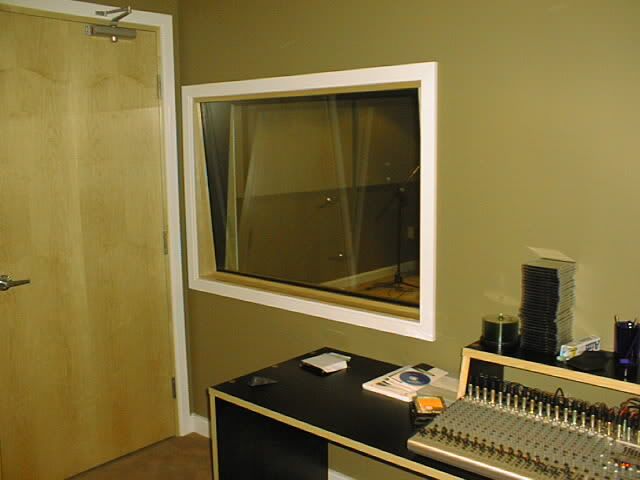 This is the old place - That mess of wires is a protools III nightmare. I still dig the vibe of this room a lot more.