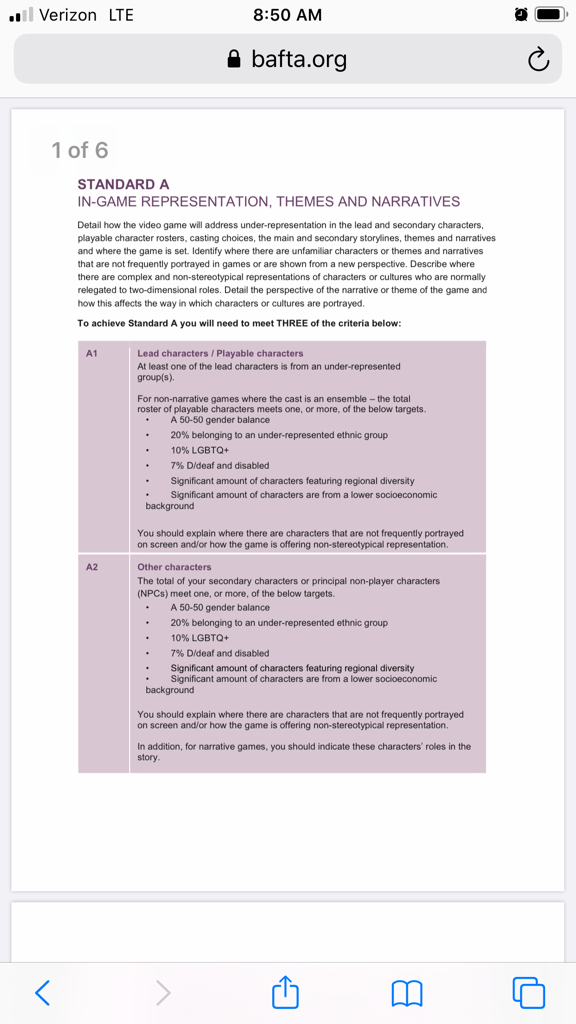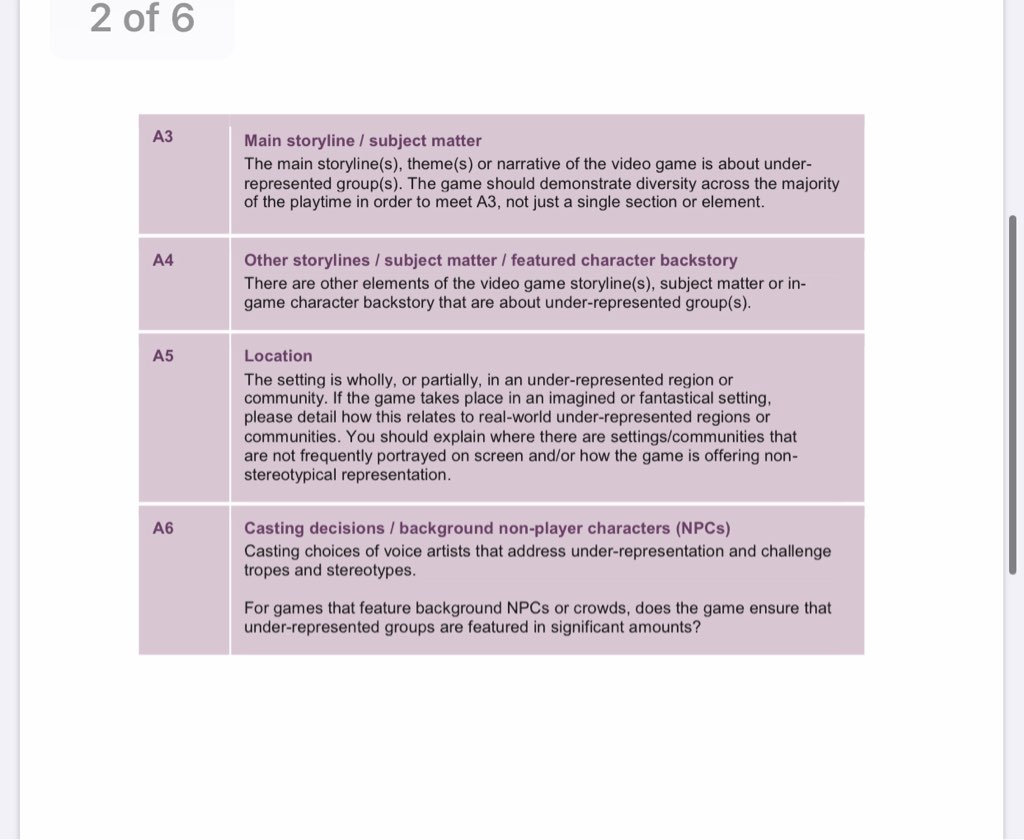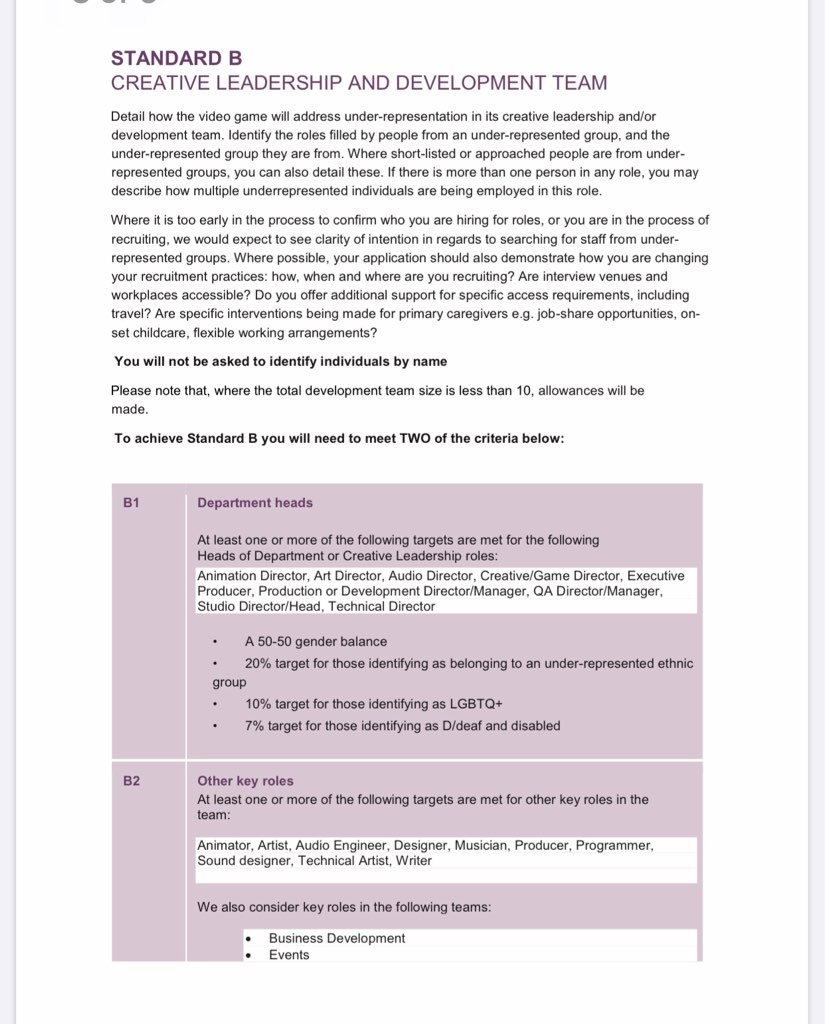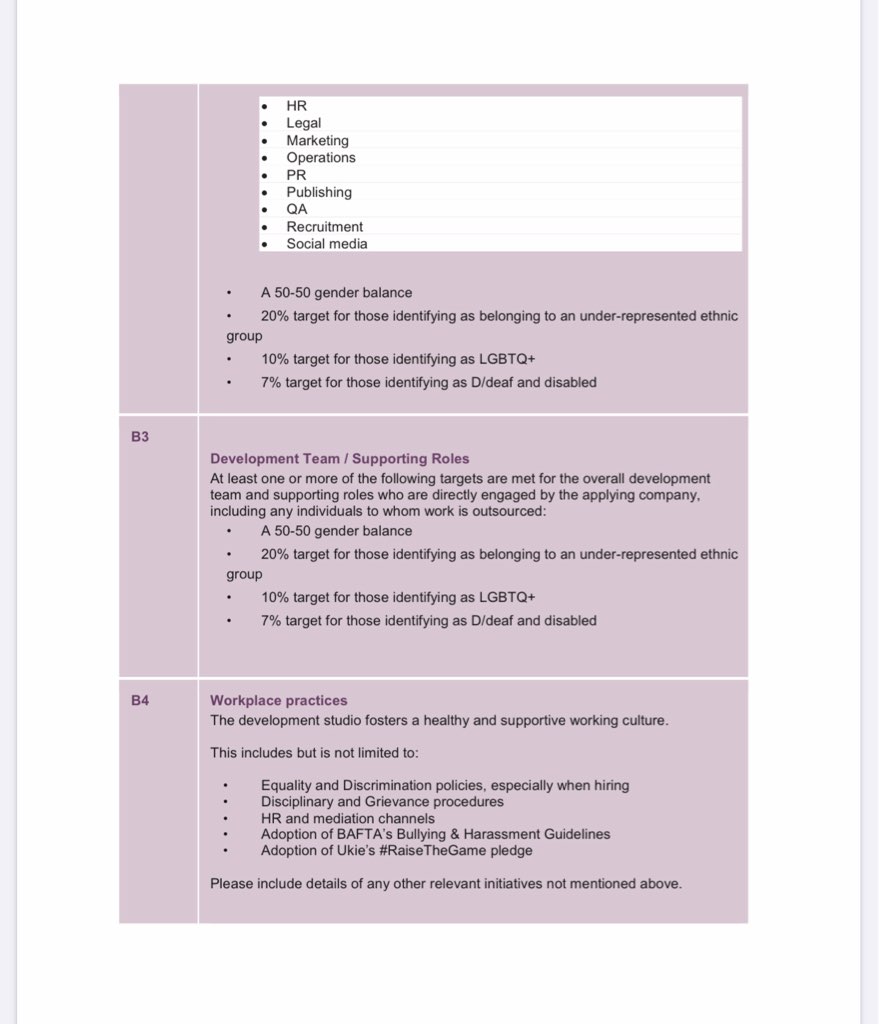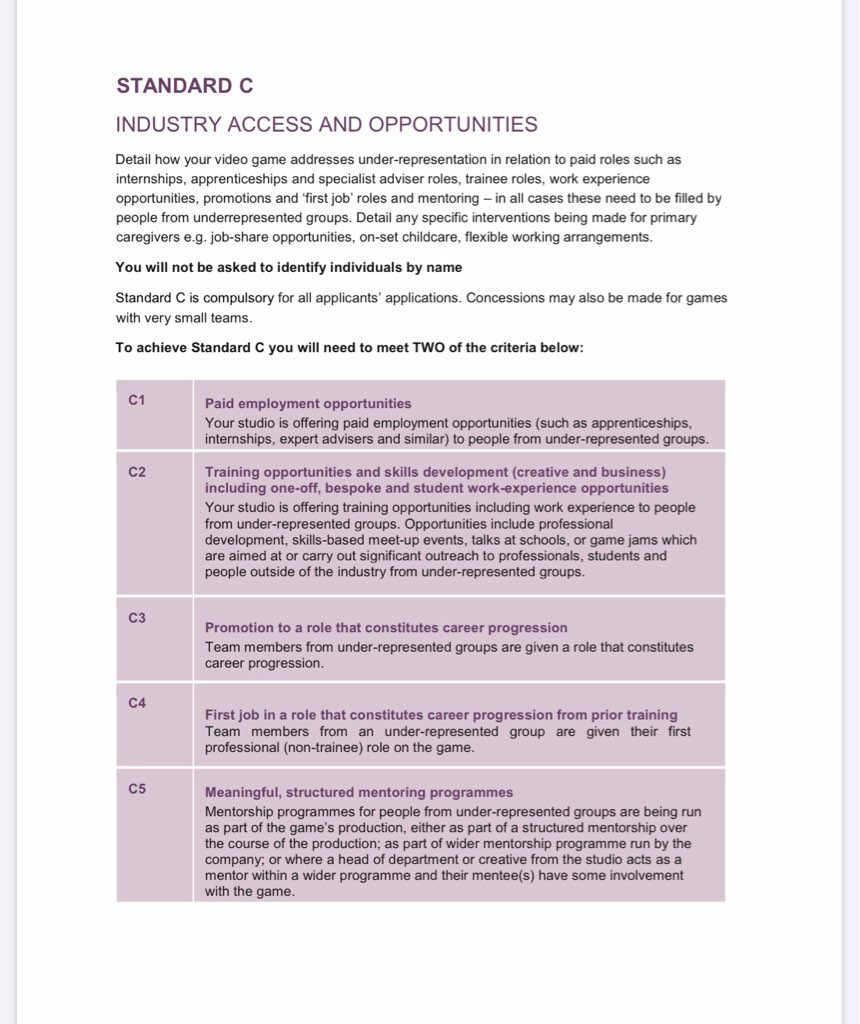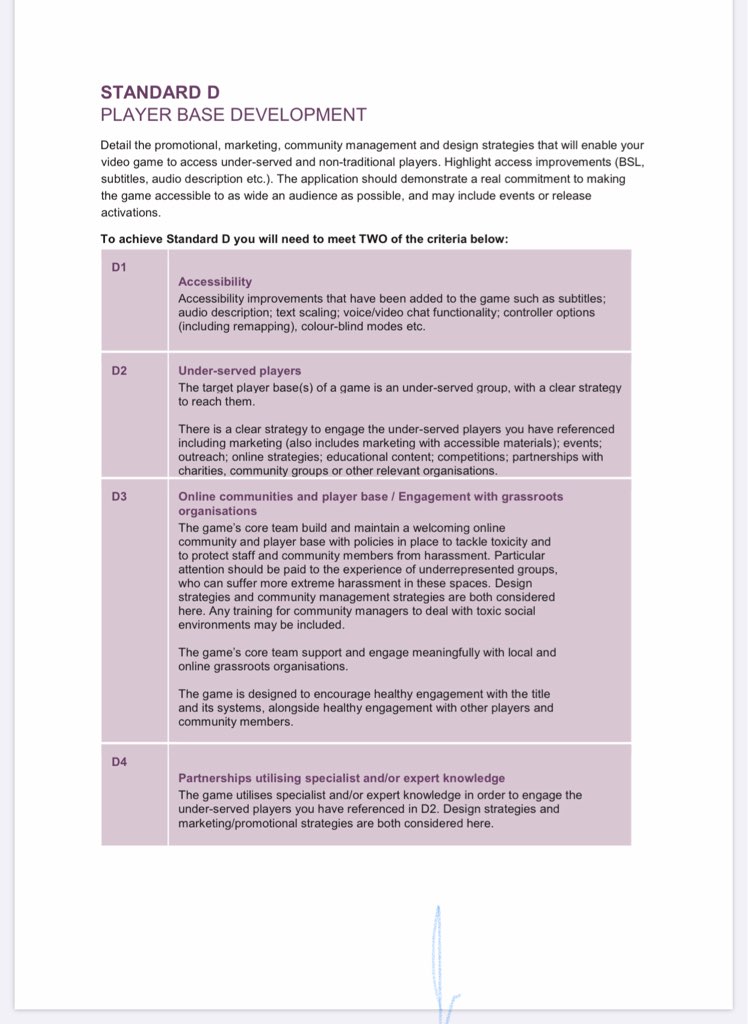 How about 'create the very best experience and narrative you possibly can and quality will win out overall'. The end.
WTf is bafta? Sorry not a gaming nerd.
Dragunov -

How about 'create the very best experience and narrative you possibly can and quality will win out overall'. The end.
Not a gamer, but this is as insane as everything woke. line that if your setting is a fantasy world, you have to explain to players how this reflects "under-represented locations" in the real world. I'll give it a go:
"We are jet packing over the Liberia section, where the local species live in abject poverty and violent lawlessness in contrast to species in the rest of Planet X"
amadeus -

WTF!? I realize video game awards mean shit to most people but you're insane if you think that game companies don't care and won't tailor their products to win those awards...




 




https://www.bafta.org/sites/default/files/uploads/baftabfidiversitystandardsforgames2021pilot.pdf
I've worked in video games for almost two decades.   I've been involved in feature planning from the ground up and never in my career have I heard anybody mention anything about tailoring features to win awards.  Developers just want to make a good, fun game.
But to Publishers, sales are all that matters. 
If an award helps drive another round of sales....then that's fine.  But nobody outside of marketing tends to give a shit as most video game awards are fan votes, and other silly shit.  And their interest in awards only takes place after a game is released, and then they do the "tell your friends to vote for us at this site!" type of thing.   Even when our titles won awards it was a simple email saying, "Congrats we won the Blah-blah-blah reward, great work people!"  And people just said, "oh, that's nice," and went back to work.  A studio will put the trophy in their lobby to look important, but it really isn't any more than that.
 
Add to the fact that there are so many types of video game awards, and the orgs awarding them come and go, and that BAFTA really doesn't mean shit to the industry, I'm not sure this will have the effect you believe it will.   Hell, they used to give their awards in October which was ridiculous because a lot of top Triple-A titles would drop right before Black Friday each year, so would put every holiday title at a disadvantage.  They finally moved them to March which at least makes sense, but that only shows you how out of touch they were for so long.
Buuut....I am getting to be a dinosaur in this industry.  So maybe I'm the one that is out of touch now.  We shall see I suppose.
Imagine how bad Seinfeld or Frasier would have been with token minorities (Rosie Perez was actually considered for Daphne)
Imagine Goodfellas with a diversity quota.
HAHAHAHAHHAA