No Pictures Yet....
But I just received 8 (eight) genuine Habana Monte Cristo #2's
ENVY ME!!!!
Post a review when you smoke one. The Monte Deuce is on my list of sticks to try one day.
Congrats. When good, no can defend. Rich, earthy, chocolatey, with gaining strength.
I have not yet smoked the Monte Cristo #2's equal....
To date, I've only ever smoked a MC2 once. Now I have 8 more opportunities for this delectable, rare smoke....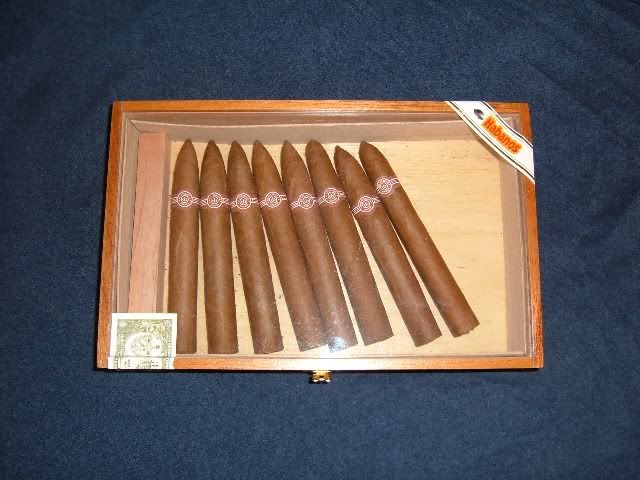 In their box


Close Up
One Habano Punch Tubo(had a couple but gave them to friends and family), two 5-count boxes of Cohiba Siglo II's(I think, might be III's), and about 15 Habano Romeo y Julieta (forgot type). Also 5 Habano Cohiba Clubs.