Minnesota Wild defensemanClayton Stoner doesn't plan to stop hunting despite the backlash he has received after photos surfaced on social media showing him holding the remains of a grizzly bear he killed last May.
CTV News reports Stoner, 28, had permits allowing him to hunt in the area where the bear was killed. After the pictures of him "holding its severed head and paws" were made public, the NHL player released a statement saying hunting is a tradition for him and he has no plans to quit: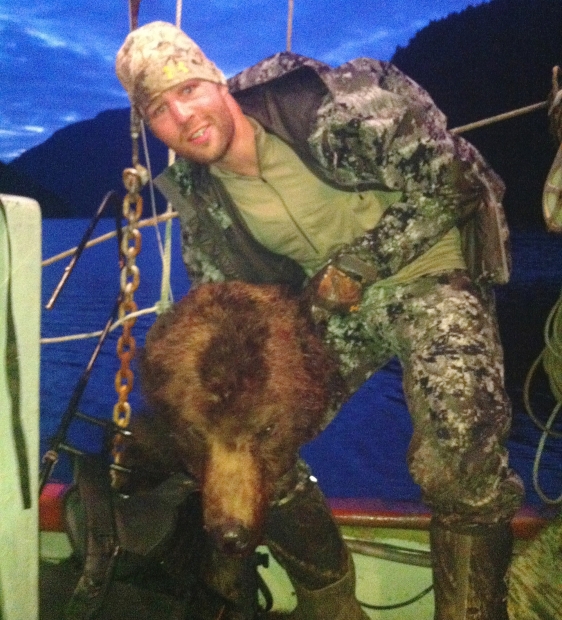 I grew up hunting and fishing in British Columbia and continue to enjoy spending time with my family outdoors. I love to hunt and fish and will continue to do so with my family and friends in British Columbia.
A documentary about trophy hunting has sparked debate in British Columbia about the viability of the sport, according to the report. While coastal First Nations have banned the activity on their land, the province hasn't enforced the ban:
"I don't think there's any place for this disgusting, barbaric, so-called sport of trophy-hunting in British Columbia," Chief Stewart Phillip of the Union of B.C. Indian Chiefs said.

The provincial government hands out 300 licenses each year. Hunting generates more than $300 million in annual revenue.