So when I hear Trumptards say everything he's done is to make America great (again), how is telling his supporters not to vote - and likely leading the Dems holding onto Congress next year help that?
He all but endorsed a Democrat, Stacey Abrams, over Republican Brian Kemp in Georgia because he wouldn't overturn the results of 2020?
This statement is a tantrum and nothing more, and it proves once again that for the Orange Turd, it's all about him. And if he doesn't get what he wants he's more than happy to burn it all down - including his own party and the country.
he didn't mean it! he was joking! you responded so the joke is on you!
Lol @ this fag using all of his alt accounts to agree with himself.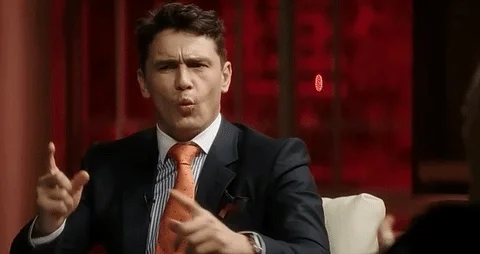 He is the biggest crybaby sore loser in history. It's sad. His wannabe tough guy supporters still worship him despite his childlike whining and temper tantrums- I find that amusing.
He's not telling republicans to not vote.
He's saying they'll be disaffected and won't vote because " what's the point "? The election isn't trustworthy.
it is a horribly worded point that lends itself to mocking and if it was put out by a democrat i would laugh at it just as much.
Cuz thats the lie he told them.
is there going to have another thread on wisconsin audit or will they all be laid to rest in the what if ground?
Watch 6 mins of this video because i prefer to have other people speak and think for me.
Is that the best you've got ?
That's weak.
Imagine the shoe on the other foot.
You'd literally have a complete mental breakdown.
Give a source not a link to a video by dan bongino lol. This is a discussion forum. Im not posting rachel maddow videos to make my argument for me.
You literally asked me for a source you dumb f***. So I obliged and gave you the source… Direct words from the Maricopa county officials mouth. I post exactly what they said, and it validates my previous post (you know the one where you asked for my source) … Are you f****** brain dead? You asked for the source and then when I post it all of a sudden it wasn't what you wanted? That was the f****** source lol
Did you watch it? Because it had nothing to do with Dan bongino. The part that I said to watch in the video I posted was actual footage from the hearing.
Actually I apologize for calling you a dumb f*** and asking if you were brain dead. The funny thing is that you said this is a discussion forum yet you're the one who asked me to post the source after I had already laid out what happened in my own words. Then I post the source which was just inside of the Dan bongino video, but you deflect instead of addressing the actual source data that was right there in the video, it had nothing to do with Dan bongino. Had I posted the exact same footage of the hearing but used Maricopa county official website to do it, would that of been ok?