Trevor Whitman probably wishes Pat was not involved.
But he can't say shit
yabba dabba he fell in love at first sight when she was 14, he wants them to not grow
Lmao read slow with periods included. Maybe
Meathead Shitrione tried to do damage control for Pat and Rose. But it made things worse and more media attention.
Rumor back in the day, Mitrione hit that snatch too
What's on mitriones laptop?
Shanequa Namajunez with the excuses.
It's so unattractive when she talks in that hood speak. What a terrible influence Pat has been on her womanhood. Guy should be in jail for life.
I'd always heard Nick and Nate had a sister.
It's true.
I've posted a picture on here before.
They do have a sis… Cant believe NDA hasnt cleared that up yet. Dick ridin so hard he smells like Diaz Dick lol jk bud.
Trevor wasn't in Rose's corner for most recent loss.
Did Pat Barry become insanely jealous of other men in Rose's life?
"Yeah, but Daddy says I'm the best".
Love Rose but dogpile on the rabbit!
Cousin Vicki was quite the french kisser.
this so much
he must raise her anxiety to level 9000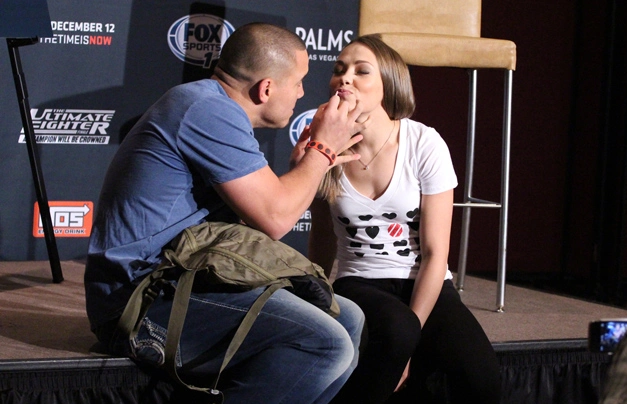 I'm not sure about his technical coaching ability, especially in the grappling. He'll definitely fuck you, though. He should hook up with Team Lloyd Irvin. They could train(CHOO CHOO!) all kinds of vulnerable young women.
"We'll make you a world champion! Look what I did for Rose! You've just gotta do EVERYTHING I tell you to do, that's all… Hey Lloyd, you brought your gas station vitamins, right?"