i drew the diaz brothers. i hope you guys like it.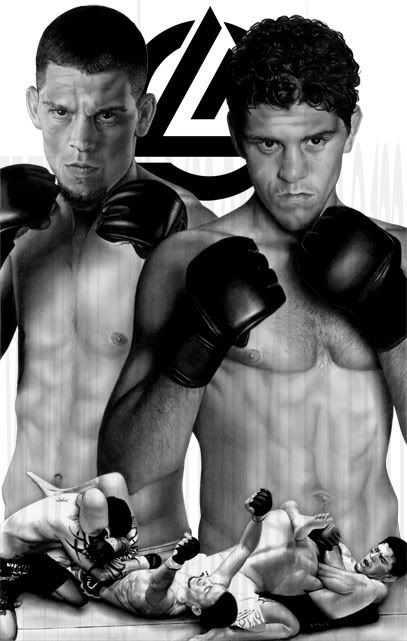 It is missing the key component: 209 !

Terrific job. I always wished I had some artistic ability beyond stick figure status.
and yes, as always, awesome artistry. Triangle Nate should have middle fingers extended though, greater impact IMHO.


Awesome! Nick's face is not quite that pointy, but damn close ;-)
as always you are a ridiculously talented artist but on a side note how did you feel spending time drawing men with other men on top of them in various setups between there legs?

j/k awesome drawing
that is sooooo good

one of the best ones
Man, u just keep outdoing yourself

Fucking Sweet!!!
SF GP posters next! And Evangelista after he dethrones Nick! [lol countdown to insults and catch-phrases but come on people, ya can't always cheer for the favourite]
Might be my favorite Shoman piece to date. Both incredible moments in submission history. I watched the Nick Diaz sub live and was one of the only people cheering for him in my whole section...it was awesome!