I've never played Poker (I can't understand it) but I've played Chess and it the definition of a strategic game.
You're in Vegas? Do you want me to give you a ride to the airport in my car? I know a nice Cliffside route.
Bro gimme some picks. degenerate here, need action.
Just move to the next spot, we playin until your plane takes off homie
Attack On Vegas !
Sorry broski, I don't do picks. I just take advantage of promos and make make picks on whims. I can only help you if you are in a legal place with good promos. My rule of thumb is you lose 10% on every sports bet you make in the long run and it compounds for parlays. 2 legs is 20%, 3 legs is 30%. It's a little more or less depending on the bets but it's a pretty good rule of thumb. I just look for promos where the reward is more than the house edge and then I roll the dice
Of course. At Caesars now. I forgot to mention. I dumped like $1k on table games last night. So, taking it easy with a $100 tournament at Caesars now. Its a 6pm. If I bust, I may go see a show or some shit.
oh yeah no thats just promo whoring yeah I totally get you, I used to be a Rake back Whore back in the RaketheRake days. I sometimes wish I would have taken more time to study the game, I did get really good at Double or Nothings in softer euro sites. At some point they used to run $100 ones and we could get 3-4 tables simultaneously going.
There are a few sites that send you alerts when there are +EV bets out there but I have been trying to focus on my poker. I can usually get my promo bets in about 10 minutes in the morning
Discovered I still have 22 dollars on ignition and 9 on truepoker (americas cardroom), lets RUN…IT…UP!!!
I got about $120 in GG Poker , that Negreanu site, started w $74 or so.
Avs lost again, as unfortunate as it is, that's huge for me because I get another WSOP buy in by hedging my game 7 tickets. I planning on playing 3 more events now if everything goes ok. Million Bounty, Mini Main and PLO8/O8/PL Big O.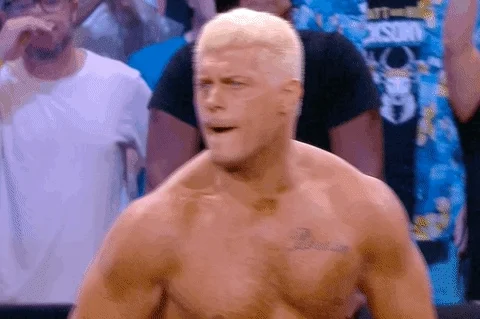 Holy shit!! Thats awesome
I have a hard time liking this post because Avs, but LFG!
@Kirik_Sr, that Omaha mixed looks fucking fantastic. Has me thinking about trying. Man, that looks like a good one.