before I go to work in the afternoon. I take one of my two kids out at a time then go back home and get the other one. It's tough but I manage
It usually starts with an hour walk downtown, along the ocean,
and of course Starbucks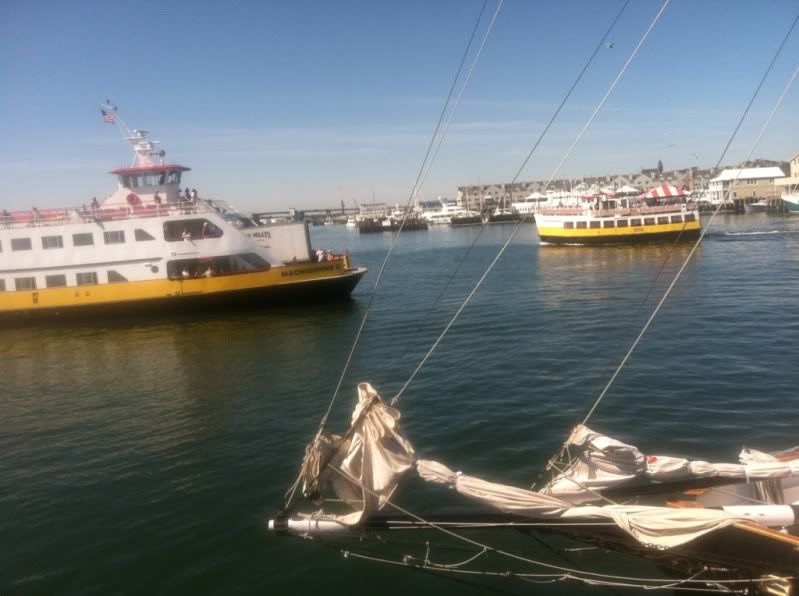 Hit the Farmer's market on Wednesdays like today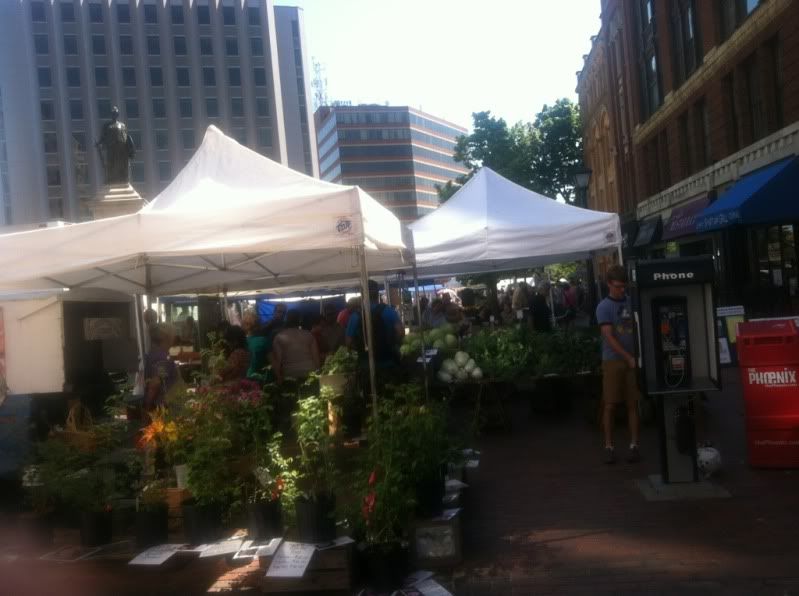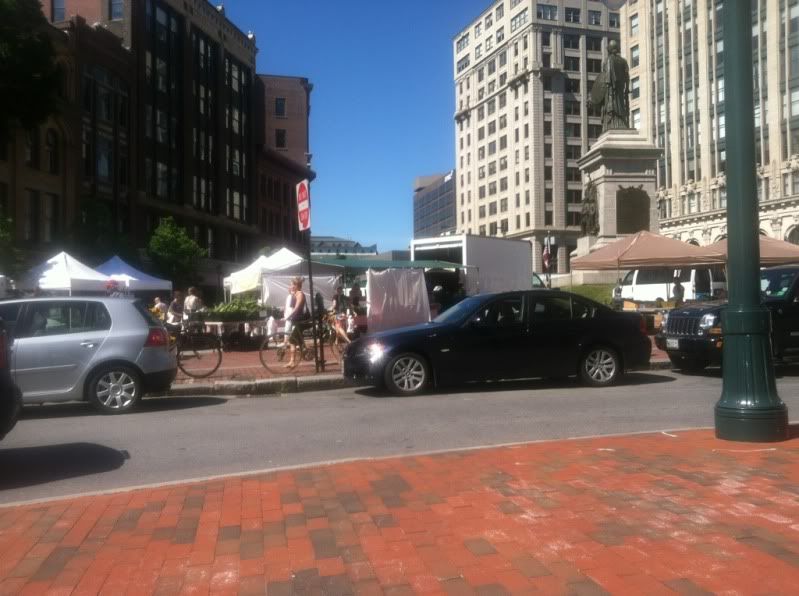 Then we go to the playground and giant hill that overlooks the ocean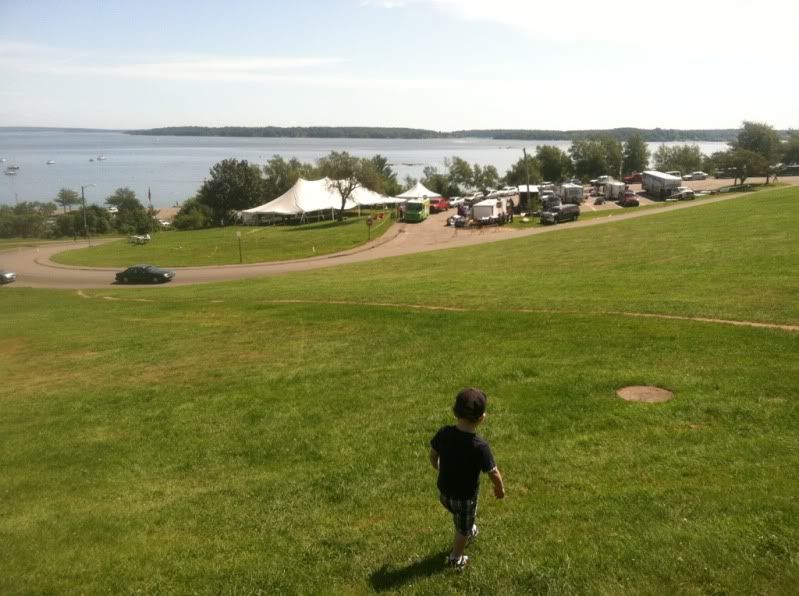 This pic from this morning. Although blurry those are hundreds of little sailboats in the background for a Regatta event that brought people from all over the northeast.
Usually once a week we drive 15 minutes over here to a giant park and the most photographed lighthouse in the world. No this isn't a postcard, this is my Iphone camera skills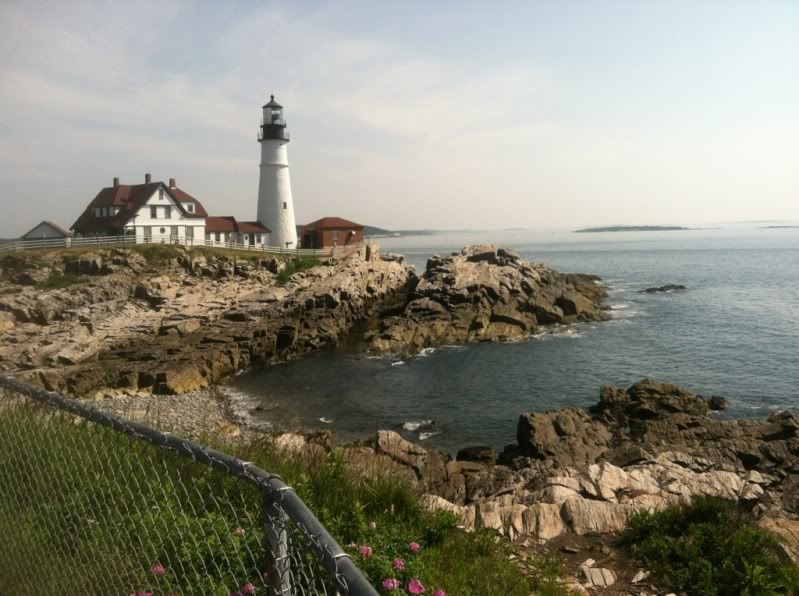 Then for lunch we usually hit up a foodtruck or something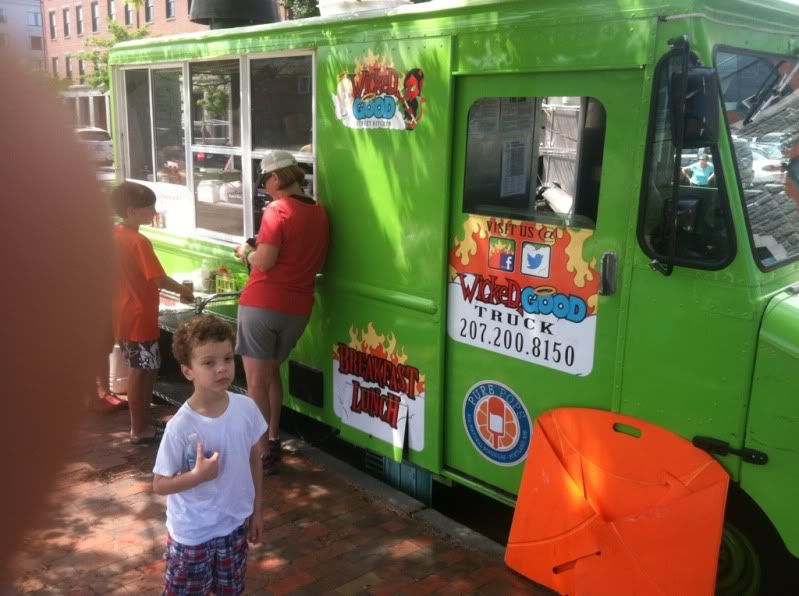 Then we have to get dessert too. Last week it was at a new waffle place for this sundae
Some days it's a whoopie pie
Then I end it all by going to work and getting depressed and forgetting everything nice about the day
That's starts in about 15 minutes.
Now you know.