Just a big thank you to all our Veterans for the work they have done and all they have given.
VU dougie
For my northern neighbors.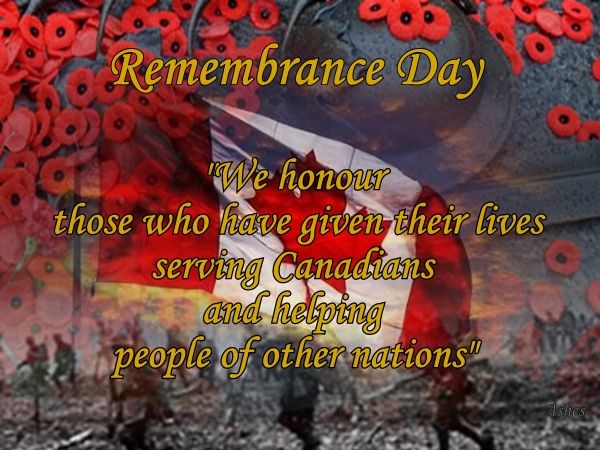 Gotta go. It's almost 11am.
:)
The Brothers in Arms statue is a memorial to the 2,300 members of Alpha Delta Phi, from the United States and Canada, who served in World War I, and in particular to the 93 brothers who never came home.

The statue shows two wounded officers, one Canadian and the other American, helping each other through the fire of battle. They symbolize brotherhood, service, leadership and sacrifice.

It was created by Captain Robert Aiken, the same artist who created the nine-figured sculpture in front of the Supreme Court Building in Washington, D.C
VU my grandfather served in WW 1. I'm always amazed at the bravery of those men who travelled across the world to fight for us.
That last pic is the tower of London where they put 888,246 or so cermaic poppies down around the tower for every soldier killed in the first world war.