Season's Greetings to my Australian cousins!!!
Right back at ya! And all the best to everyone back in the land of Oz! Hope you have a wonderful Christmas and New Year! :-D
stayin up allllllll night makin sure santa gives me the TONKA truck i alway's wanted!! :)
Season's Beatings to you all!
I got the COOLEST presents ever, training equiptment! Here's me testing it out...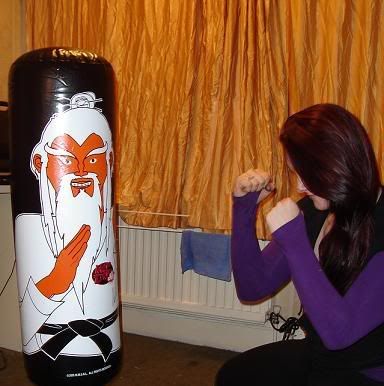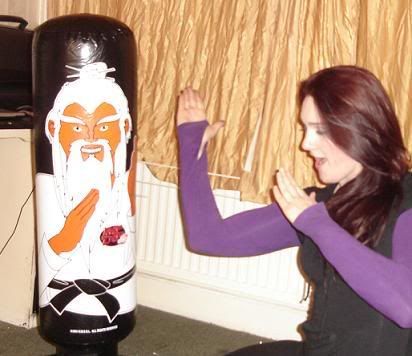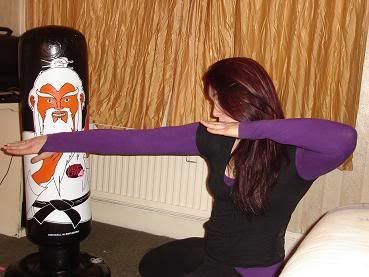 My sister even gave some training a go. She thought wearing my UFC jumper would give her some natural wicked skills...
You guys just wait and see-the improvements to my (basically non existant) stand up game is going to be AMAZING! Be afraid! ;-)
Cheers, Maryanne.
I want your sister for Christmas. Niiice.
It's because of her amazing board breaking skills? Right?
No it's because of her generous gift giving skills no doubt...
Hope you all got to spend time with your family, friends and loved ones.