Notice the clenched fist communist salute…
To be fair, seeing that thing would make anyone wanna start drinking, so…
So sick. Crazy how hard this is being forced.
That chic from Bud Light found a job quick
Unlike bud light I actually buy Smirnoff occasionally.
That's over.
It'd be nice if Bulleit Bourbon would hire a tranny, I'd probably stop drinking altogether.
Damn, all I drink is tequila and 100 proof Smirnoff.
Looks like I'm going to have to switch.
Things haven't gone very well for Bud Light, so I'm a little surprised Smirnoff is going this direction. Maybe they're having problems and they're counting on the old addage 'any publicity is good publicity.'
I really don't get this.
.
I mean, we all know that virtue signaling is the new social currency, and that tranny virtual signaling is the flavor of the week…
.
…but did NOBODY in a meeting when all this was being discussed raise their hand & ask, "uhhhh…we all saw what just happened with Bud Light, right?"
I can only assume the old adage no publicity is bad publicity, these forms continue to go woke so I'm sceptical they are indeed going broke
These companies are back stopped by large investment firms. Blackrock, State Street, Vanguard
Smirnoff has always been the Spanish Fly of Vodkas. Think how many boys took it up the ass for the first time while wrecked on Smirnoff. A lot I'll bet. A lot.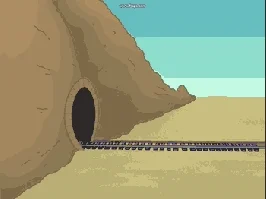 Smirnoff has been very gay for a long time. Seems like every year they pick a new Pride Ambassador.
You guys who want to boycott this are going to have to start doing extensive research on every product you buy. A lot of them do this.
You're a good researcher.
Out some more woke companies for us to avoid.
WhY dO YoU GuyZ CaRe sO MuCH???
Russian Standard gents. A high quality vodka and since the war it has dropped 10 dollars in price with a big bottle
Being 20 bucks these days. Better than Tito's etc.
Soon there will be nothing left. That's where it's heading. No alternatives without tranny Satan pedo's.
"Hi everybody, Albert Fish here to tell you about White Claw's new flavor: Berry Good Summer Blast!"
Albert Fish was just living his truth!
Time to switch to moonshine?