Fuck the bears. Blue names only.
Ttt for bears fans.
All bears fans on the OG are scared. Aaron Rodgers has them shook.
Sn bet Packers vs Niners, I got Niners of course. Put up or shut up!
Unfortunately for you, Kap is bout to destroy you guys again.
Yeah, we're scared of a defense that gave up 400 yards to fucking PALMER.
War Pack! (I have a large wager the Seahawks will advance further, would like to see the 49ers knocked out early) Hope GB wins but I wouldn't bet on them beating the Niners.
You're the man arrow! GO PACK!!!
The game is in Lambeau, they have a much better chance at home. Would be great if we had Clay to help stop the running game. I'm just happy to be in the playoffs.
ChapoG - OP tienes una cara de caballo, pinche puto.
Tu tienes cara the burra pinche buey mamón.. Que vivan los 9ers!!!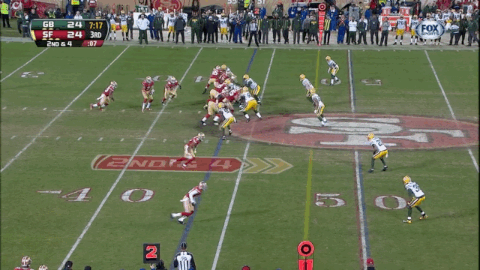 Gee, a cheese shredder picture. Never seen that before. Just like your offense, you are truly an innovator.
Harbaugh is now 4-0 against the pack.

Your new SN is

NothingFinerThanKaepernicks9er