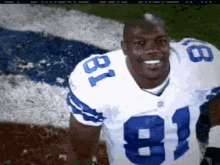 White n words. Trash people
I don't got beef with bikers.
I'm sure the whole story is he innocently bumped into them very lightly and apologized over and over and offered to buy him a drink. Then the biker out of nowhere pulled a 2x4 from his biker club vest and they all took turns attempting to murder him.
I'm sure he didn't bump into one, and then they talked shit back and forth before a physical altercation broke out, right?
There's always 3 sides to every story.
Person A
Person B
And the truth.
I'd like to hear the other side.
You'll have to wait 2 months for his jaw to heal…
The guy was probably wearing a SOA kutte.
There's a saying in biker world: Three can keep a secret…
.
.
if two are dead.
Is there anything gayer than a bunch of fat old baldies who think they look bad ass in leather jackets ?. .
Yes because we all know bikers aren't violent shitheads who rape women. Ganging up one guy. Bunch of queers.
I have a huffy that i cut the streamers off the handlebars (ok actually I fell down and they ripped off)… can I join this biker club?
Also, you can't expect a friendly Applebees type establishment if their logo looks like this.
So he knocked a dude out. Tackled another, and then didn't expect their friends to join in?
He shouldn't have been there. He shouldn't have started shit. Even if he didn't start it, talk your way out of it.
Jesus, dude.
They totally are, but the "victim" wasn't innocent.
Lmao that isnt a biker saying. It's a saying, but not from bikers.
Bikers are meth cooking trailer trash. Fags. Ugly women accompany them. Always short and fat. Bikers also always fat. Fags.
Where did it say the victim was beating up these bikers ?. .
The news report said he accidentally bumped into one of the Judas Priest wannabes… not that he decided to singlehandedly kick all 81 off their asses.
I'll bet the "victim" couldn't have danced for shit. Pee-wee Herman started some shit with some bikers down in Texas. They got uppity, he danced a crazy dance and they let him on his way. Victim should go to dance schools.
I had a good little scrap with a biker when I was just 21. I thought I was gonna get jumped but his buddies just cleared the area and let us handle our business. I'm sure if their guy was losing they would have fucked me up but he got the better of that one. Those fucking rings stamped my face up like a typewriter
It was in the video. Said he punched the first dude, he went down, then tacked the 2nd dude in self defense and then the others joined in.