God I'm going to hell for laughing so much at this.
Those idiots gave it beer. They are lucky it didn't hulk smash everything.
I typically don't tease the disabled. The universe already has.
I prefer to tease the totally able who conduct themselves like pussies in constant need of a hand out (or up) from others.
Retards and invalids WANT to be independent, they just can't be. Plenty of totally capable faggots who'd rather be taken care of.
Stone Cold Steve Autism is the best Stone Cold!
'Please don't knock those together'. HA! He was always going to.
No one was teasing him I dont see how you can interpret it that way.
Lol at how freaked out they all were and he just goes woooooooo. That was great.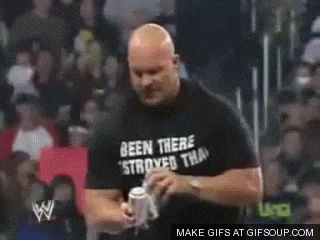 "are you dumb? How are you laughing at this?" Because it's funny you lame. He sounds like he's a blast at parties…
So you didn't read the thread or see the memes?
Cool, you're blind.
LMFAO!
"please don't knock those together"… Bagoosh! Ahhhhhh! Bobby don't move!
Bobby "Wooooooooo"
He's having a blast let him bang bro
LOL. you know damn well this has happened before!