That film was actually pretty fun. I doubt this new Butch Cassidy movie will be.
"Hey black folk! We here in Hollywood know that you're all too stupid to write your own stories, so we recast some white stories with black folk for you!"
Sweet. Hopefully they'll call it "Butch Dyke Cassidy and The Sundance Cock." They can cast at least a 75% tranny and morbidly obese cast to top it off. Burn Hollywood, burn.
Theres obviously some psy op/demoralisation intent at the root of this stuff, I dont think its purely about "representation" or "diversity". They arent content to just subvert the present, they want to subvert the past and your memories too. And of course replacing/removing certain types of people in media could be viewed as a way of normalising their eventual replacement/removal in real life too.
It's not. You hit the nail on the head, but it's been going on forever, it's just been ramped up the last several years. The entire movie industry is all psyop/social-engineering.
Yeah theres been a really blatant acceleration starting in maybe the mid 2010s. We've crossed a line to a point where a good percentage of media is pretty much intolerable unless you politically align with the things being pushed.
This is what bothers me most about this. To me it tells minorities and women, they cannot have original stories because they are not good enough. But at least the guy they cast is a good actor.
I care less how they cast it. I just hate retreads. Fuck the original is a classic. Leave it be and let it be.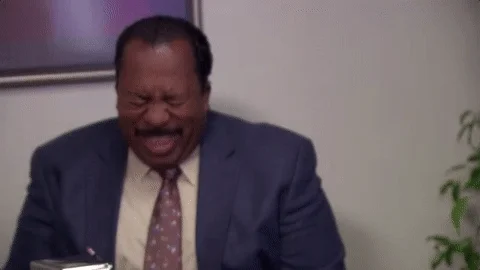 His horse will have a set of 22" horseshoes.
Yeah i had a conversation with my wife last night as we were watching a movie with some forced diversity… And we were both like why are all the black actors and gay actors so bad? Like Hollywood has been filled with black and gay actors forever now and they've historically been very good like why are the filling these forced roles with such bad actors it seems intentional. Like they want it to piss us off. No one cares if Denzel Washington or Idris Elba plays a role originally written for a white person because we know they were probably cast because they fit the role the best.
What I find interesting is that all of this push for "diversity" is just resulting in more blacks being hired. There are now more Hispanics than blacks in the U.S., and the Asian population is growing faster than the black population. But the representation of Hispanics and Asians really doesn't seem to have changed that much.
From what I hear, movies in the UK are even worse.
All those faggots will be busy filming…
'Wizard of Oz' Remake Goes Woke, Plans to Include LGBTQ Representation.
Filmmaker Kenya Barris said he will incorporate LGBTQ representation and other left-wing ideological themes when he remakes The Wizard of Oz.
Barris pledged not to let art and creativity deter him from telling "a story that reflects the world," or at least the Left's urban and coastal view of the world.
"Now we're going to turn a mirror on where we're at right now and take disparate characters from the LGBTQ community, from different cultural communities and socioeconomic communities, and tell a story that reflects the world," he said, according to Variety.
"I think this is the best time to do that."
Focusing on sexual identity and racism will be the modern equivalent of the struggle with the Great Depression and the Dust Bowl in the 1930s, Barris argued and said he hopes today's themes will become permanent fixtures in film history.
Fucking with Wizard Of Oz??
Now they've gone too far.
White liberals ONLY see BLACK and WHITE. Notice they don't remake everything with an Indian, Hispanic, Asian, etc.
Blacks are only 13% of the country, but liberals want you to think they are almost 50%. Which is why polls show that most people think that blacks are over 40% of the country.
Might just be looking at the crime statistics that show Blacks at 50%. I could see their confusion