Watch out for that metal thang.
I'll revisit this thread later.Hardly any interest at this time.
I met him at a Bellator Meet N Greet. It was a long line and I was like "eh screw this" but for some reason I decided to stay. Got an 8x11 promo signed by him. Definitely don't regret it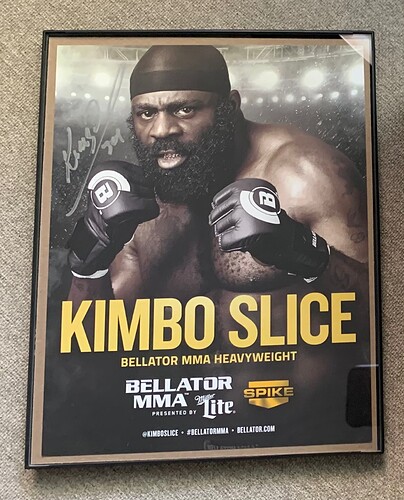 Yeah,I did the same in San Jose.The line was just too fucking long for me to stay.
He ended up walking right pass me on the floor & that fucker looked intimidating.He bigger & muscular than he looks on TV.
Should I post Art's phone that he always posted for awhile?
Art always posted this phone on his posts.Goodluck finding it on this site or the internet.
.
He was definitely intimidating! Such a nice guy though it was a trip. I also have a Kimbo Bobble-head I received as a gift.
Thats how a nigga eat, man