Tapped out early in season 2. Woke as fuck.
Stoked for it
It's the only show I've watched where I felt an unending impending doom for the boys, you know homelander was going to find them and do something horrible to them just like any second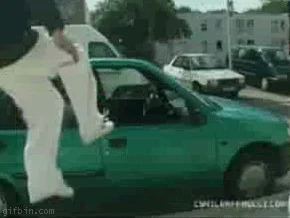 It's a satirical show and it was a satirical take on woke shit. Enjoy the show, it's pretty good.
Liked the first 2 seasons. Definitely in.
In like a fat disabled diabetic kid missing insulin.
Noice !!! Downloading now thx
My dad gets the "free trial" from Amazon Prime whenever a new season comes out of The Expanse or The Boys, lol.
About to start watching 1st episode…been waiting for this to drop
Some people on both sides (more on the left, though) have just decided to give up a good amount of joy, by refusing to view anything without using a political lens. It's a shame. If a show is otherwise great, I can ignore woke BS. Same way I can go to see Springsteen and just enjoy the music, tuning out the jabber.
Theyre going hard with the "systemic racism against blacks" angle(s)
And they finished butchering black noir
"Now I'm going to show you on the doll where he touched me."
-Some OGer.