Got damn, I want turkey, ham and Thai food now!
I recall seeing a video of him, forget his name, talking about getting into swords and knives for protection as well as martial arts. Maybe he needs to focus on his physical conditioning as well.
That "Dance of the Husky Fats" at the beginning had me dying.
That's what I was thinking too. Nice blade, but those are some old chubby larpers.
Only way it could've been better is if he made light saber sounds with every swing
that blade is only 70 dollars too on amazon.
Someone with video editing skills should do that, similar to the viral light saber fattie bo staff kid.
op has grown up.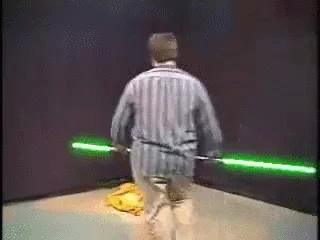 Oh look, its the guy who i fucked in the ass on the other thread.
lighten up francis. didn't even realize who i was responding to.
Put them fighting eachother