I'm getting old when the smell of pot kinda bugs me these days. Fuckin dopers
Sweet!
I get to Stanz a few times/week
Drop me a DM - your profile is hidden!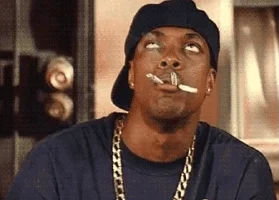 Stop living in and exposing your family to Leftist Shitholes.
I feel you try living near ASU that's all you smell at night! Me I've never tried weed although I have grown some for the fuck of it and may make edibles someday. I feel weed is a way towards dumb down this generation to implement the global agenda!
Same, I smell it constantly when I'm in traffic on my MC. The smoking and driving is a huge issue.
Yeah, I'm in NW Indiana and since they legalized it in IL, they opened 2 dispensaries just over the border.
I don't give a fuck if people smoke, but I smell it everywhere out in public, especially at gas stations and at the liquor store. I'll be stuck in traffic and I can smell it or see clouds of smoke pouring out of vehicles.
And it's like when the legalized it, they made it mandatory for every black guy under 40 to smell like they just fired up a giant spliff.
Maybe I'm just old now, but I remember when you got high, you made an effort to not smell like a reggae band when you were out in public.
Yeah I don't get this… when I used to get high there was no fucking way I could drive a car… Now if I'm at a stop light I smell it coming out of other people's cars
I'll let that slide because you're obviously an old man to care about stuff like this or say things like dope head in this day and age.
You should feel hopeful the new generations are not pussies like you guys and get to decide what we put in our bodies daddy government doesn't have to tell us everything
Never go full abuileta
Lol pinche marijuanos
Just take edibles like any self respecting person does.
It's always really easy to tell who it is, they tend to have "standard characteristics".
get used to it playboy. It's likely going to federally legal soon. You're going to smell it in NYC more than you smell drakar noir in a cab driven by an immigrant. Besides, how the hell else you think they are gonna pay down these cover bills? keep printing money?
Holy shit.
I was in Harlem on Monday and the entire place smelled like high grade bud. I shit you not. It's everywhere now. And that wasn't any bullshit brick weed I smelled.
Yup. It's fucking crazy how normalized this shit is. Would have been epic had it been this tolerated back in the day. Wouldn't have been so fucking paranoid all the time LOL.
I can confirm that Manhattan smells like weed every few minutes during a walk. It's legal to smoke on the street now but not in your cars while driving and not in parks.
ride a bike sometime.
Everybody smoking in their cars. Hell, I usually smoke before I leave the house