T Ferg needs to take another Year off and come back to a non top 10 guy. His 4 fight losing streak is against all top tier competition
Or just retire. He's fucking 38 man
Anyone who uses that many emojis in a single tweet is either a 16 year old girl or half a retard
Man this makes me sad asf being a T Ferg fan. He's maybe suffered too many blows to the head unfortunately. Like you said take some time off and regroup altho that's what he just did so not sure that's going to fix this lol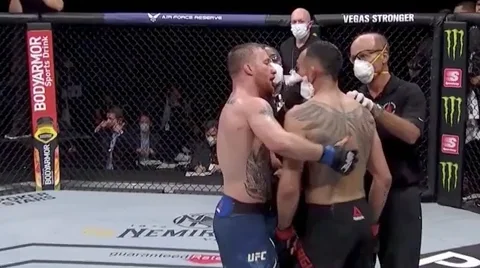 Tony ain't scared of no Heavyweights…
Fuck he has such a long reach. He was once a super talented fighter but these wars take a toll.
Tony has been an idiot for a long time.
Yep, they did him dirty with the Chandler booking imo. They let him lose to 4 top-5 contenders in a row that's just brutal.
Brad Riddell could be good, retirement would be better.
I'm a fan of Ferg but I can see him going full Mayhem Miller after he retires and doesn't have training to occupy himself with. Maybe not as violent but every bit as crazy.
What he said about DC missing weight is true. Also DC needs to get in the tub with Habib already.
DC is too invested in his old team to be objective.
Why'd he decide to go after DC anyway? He was just on his YT show rambling about some bs last week.
Werdum likes picking on lightweights and welterweights apparently