The electoral college is an obsolete creation of the founding fathers and its original intent was to prevent the people from electing someone like Trump as President.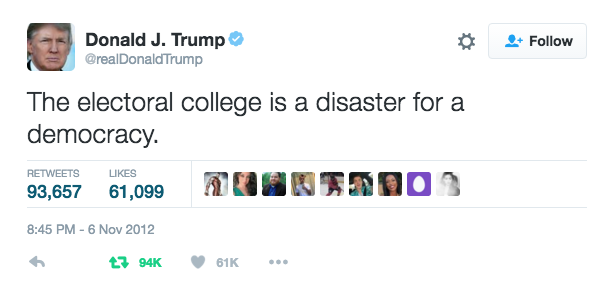 Trump and his supporters pissed and moaned about the election being rigged, but don't seem care that their candidate wasn't democratically elected. I wonder what would have happened if the shoe was on the other foot?
More people voted for Hillary. End of story...
Congratutlations Trump supporters! The whole ignorant lot of you. You represent the decline of western civilzation...
You people don't deserve to live in the greatest country on earth!