You're experiencing that now.
Happily married. 13 years in march.
You know why? I recognize the irrational patterns in her behavior, and take steps to mitigate it. Our relationship has never been stronger.
You want me to tell you more about pattern recognition?
Please. My wife is a Chicago educated ph.d in cognative psychology. Your prissy little 'analysis' of would fucking pale in comparison. Im happily married to an expert in the room. You hate your wife and dont even know why.
Now now.
Some men are threatened by women and there's no hope for them.
You cannot help someone THAT pathetic
Chicago educated?
wtf is even that?
You can't keep up here. Pattern recognition is applicable to other items on the list.
The opinion of a woman, (or a man) educated in a liberal cesspool carries very little weight with me.
I am genuinely happy for you that you are happily married. (No sarcasm) It is an accomplishment that is more and more rare these days. Congratulations.
That's because hard words confuse you.
Go back to proclaiming your superiority because you think you can manipulate your wife
I am superior to you because of the way I manipulate my wife.
Where's the John Candy meme?
I got you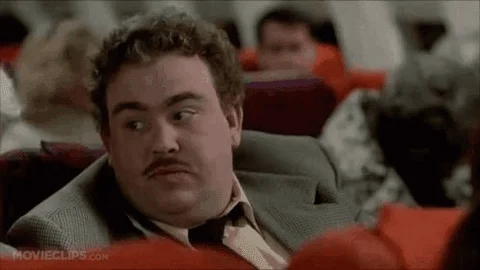 That's because you're cultist, you've convinced yourself that because you're outside the 'Mainstream, that somehow you're above everyone else. You're not, you're a sad little man.
I don't know this Fuentes fella but he sounds like a smart chap.
People in such fields are almost exclusively fucked up mentally and/or emotionally. They've created a delusional little world of their own that has no relation to actual reality. Going into debt to slap a few letters next to your name doesn't change that fact.
I predict Andrew Tate will be brought onto Kanye's team next
Why do you feel compelled to belittle someone because they disagree with you?
That's not something a happy person would do. You sound sad. Are you sad?
He aint sad. How can you be sad with a Chicago Educated phd psychologist in the room?
I'm sad how he big-timed me like that.
My wife only has a masters degree.