...8.2-magnitude earthquake off Alaska
A tsunami warning has been issued for the west coast of America after a magnitude 8.2 earthquake struck off the coast of Alaska.
The quake hit 157 miles south east of Kodiak at about 9.30am GMT on Tuesday (12.30am local time).
It was at a depth of 6.2 miles (10km), the US Geological Survey reported.
The earthquake prompted a tsunami warning for parts of Alaska and Canada as well as a tsunami watch for the entire US west coast.
A map issued by the US National Tsunami Warning Center showed the at-risk areas.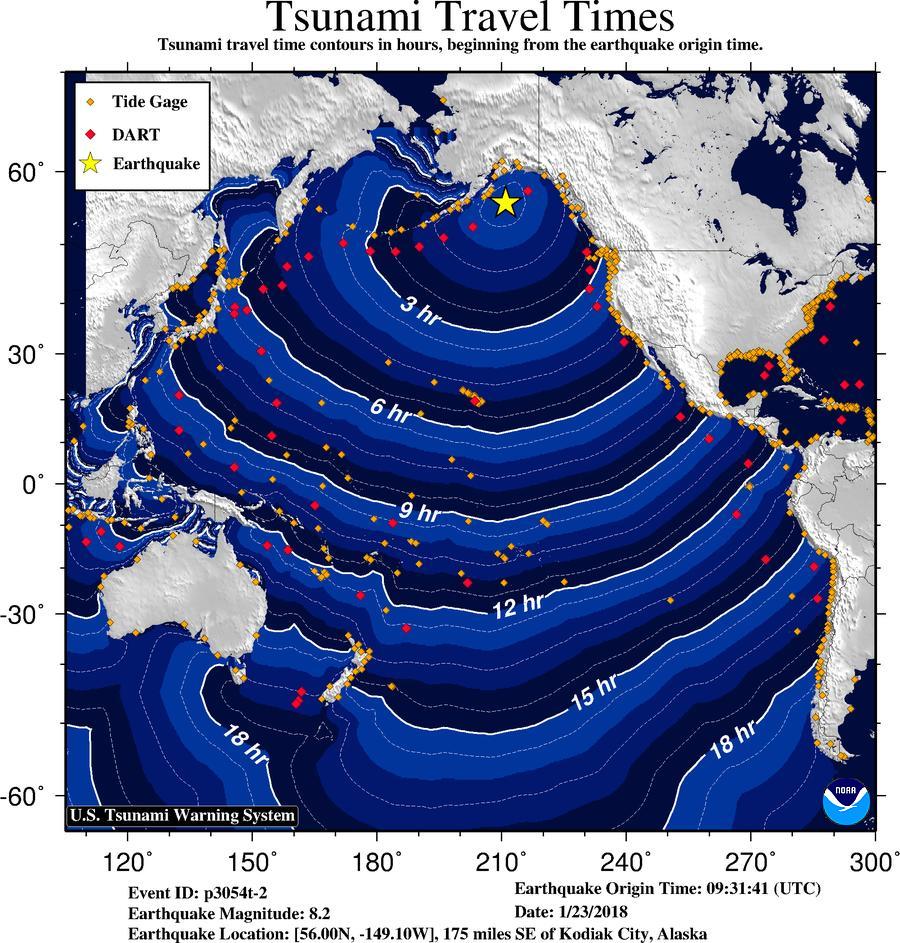 People living on the coast of Alaska were sent tsunami warnings telling them: "Go to high ground or move inland."