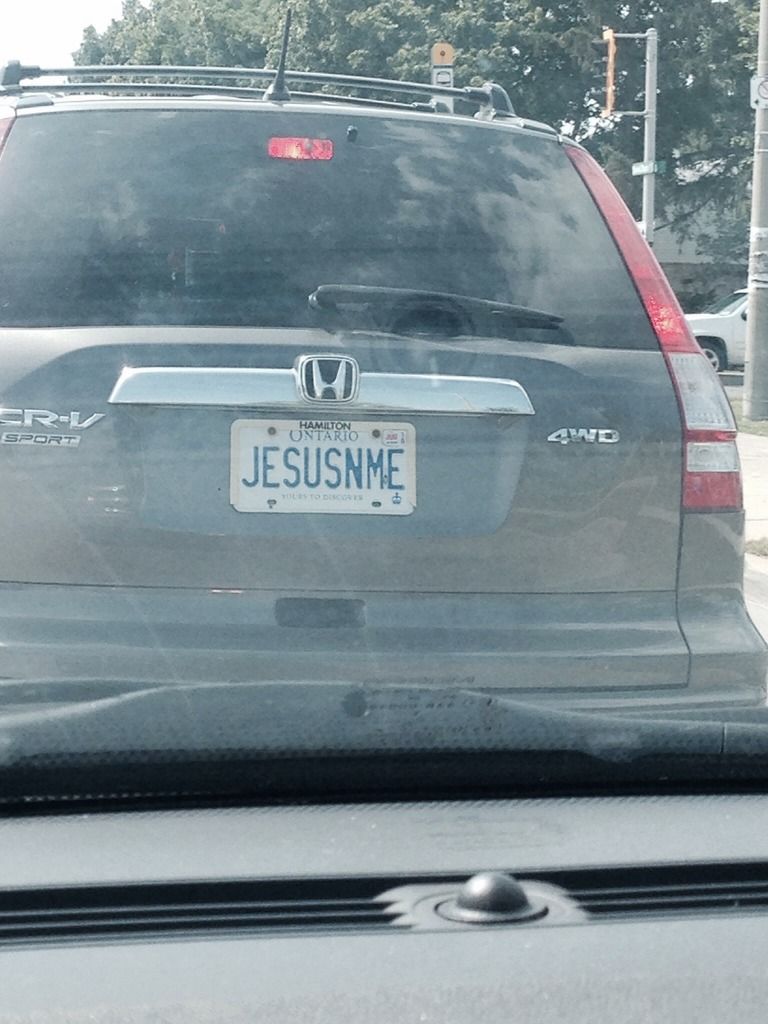 Jesus and I love you
Leave it to Ontario!
Romero drives a crv?
BrowBeater - Reminds me of when Cartman created Faith Plus One...

I need you in my life Jesus,
I can't live without you Jesus
And I just want to feel you deep inside me Jesus...
I want to feel your salvation all over my face.
Oh and don't forget today is the sabbath, the day of rest.