University of Chicago class of 2020, get ready for a college experience filled with debate, discussion — and possibly discomfort.
As colleges across the country wrestle with balancing academic freedom and open discourse with student health and safety, University of Chicago Dean of Students John Ellison told incoming freshmen in a letter what they should expect on campus.
"Our commitment to academic freedom means that we do not support so-called 'trigger warnings,' we do not cancel invited speakers because their topics might prove controversial, and we do not condone the creation of intellectual 'safe spaces' where individuals can retreat from ideas and perspectives at odds with their own," the letter said.
Given all the crazy behavior going on at college campuses, it is refreshing to see a University stand up to the insane, entitled behavior. It does not support "trigger warnings" or "safe spaces":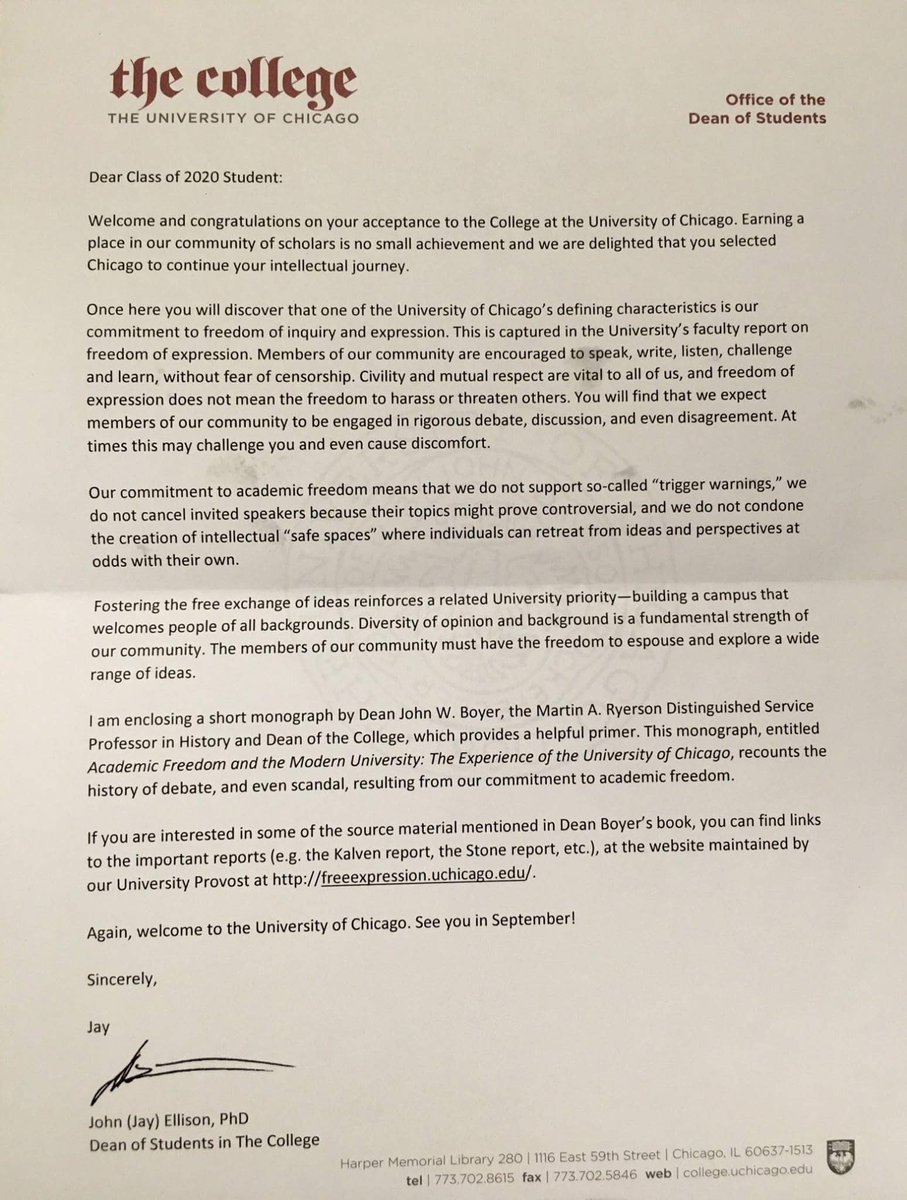 The SJWs are going crazy...
http://www.chicagotribune.com/news/local/breaking/ct-university-of-chicago-safe-spaces-letter-met-20160825-story.html