This is so embarrassing. Ugh.
I did four years in the NAVY. It was already starting to get soft in the late 1990s. In the early 2000s the NAVY started to let women on battle ships. It was a fucken disaster.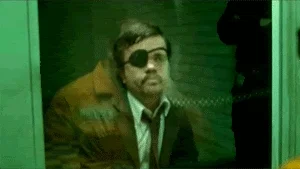 I'd like to beat the fucking shit out of both those clowns.
J-O-N-Y - Get the fuck outta here, Joanie…
They're always so foreign and so ugly and so bad at their jobs.
another day, another embarrassment
weak and soft is not a good luck for a nation
My pronouns are, "I, me, myself". Try using them to talk to/about me sometime, and you'll see why. Maybe this will catch on.
That story she told about the cookout she was at was complete bull shit.
The hilarious part about this is not that it's true. Though, it is true indeed.
The hilarious part is that it was HIS communist predecessors that started this shit.
Her accent, wtf? She dresses like fifth gen latina but she makes anchor babies.
This is absolutely insane. NO. Hard NO. I'm not going to unlearn basic grammar to appease people who wake up every morning racking their brains to come up with ways to be offended.
NO, I'm not going to introduce myself with my fucking pronouns. You can figure them out. And if you guess wrong, I'm not going to cry, or report you, or cancel you, or tell your employer, or anything else. I probably won't even correct you because it simply does not matter.
Russia is getting destroyed and dismantled in Ukraine, so whatever they lack in pronoun training, they are not making up for in combat readiness!
So they should be withdrawing any minute now, right?
Nailed it.
Affirming identity? Who gives a flying fuck? My identity is my concern, nobody else's.