The best pic ever! More on that later. I saw a few weeks ago that Rob Liefeld was going to be at the inaugural Wizard World in Tulsa. I'd joked to the wife about making a day trip out there to get some Deadpool item signed and driving back. I started rattling off who she might know who was going to be there: Lou Ferrigno, Robert Englund, William Fucking Shatner, hey Norman Reedus and Michael Rooker, Dean Cain..*wife* "Dean Cain? Let me make sure I can get some coverage for work, you go ahead and buy the tickets". She's of the age where Lois and Clark was the first thing that really got the juices flowing if you know what I mean. Dean Cain gets her wet is what I mean. Anyway...
So we went. It was pretty damn fun. Since it was their first one in Tulsa it still had that new con smell and everyone was pretty pumped to be there. I did go to the Rob Liefeld panel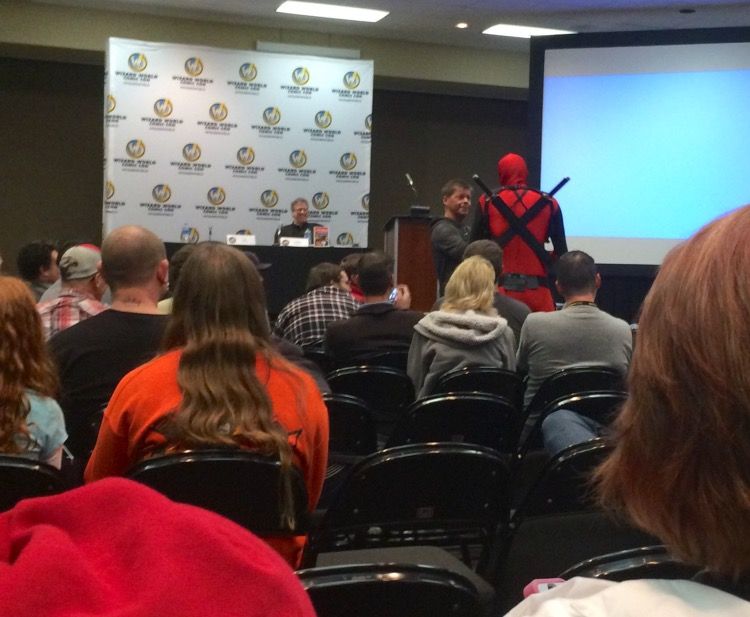 Not a single person asked him about feet. And I got something signed
The wife got a scrap metal sculpture of the Serenity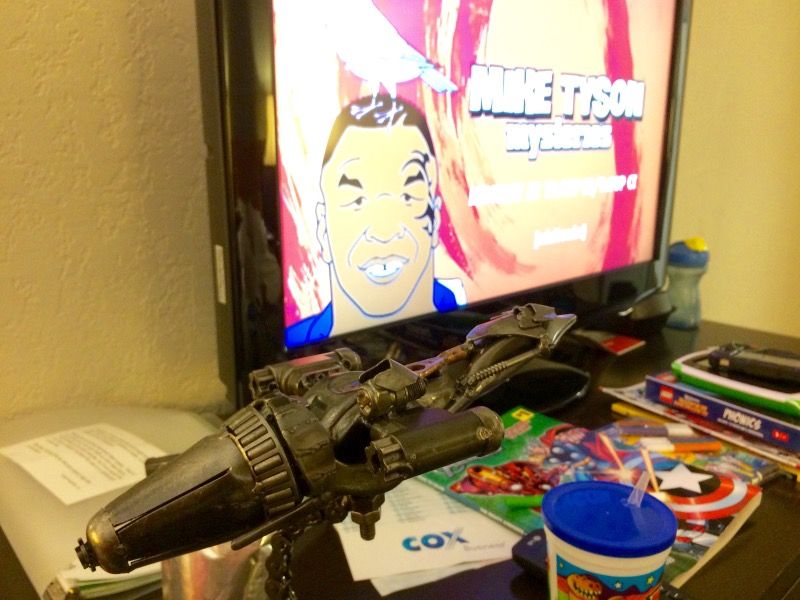 and her pic with Dean Cain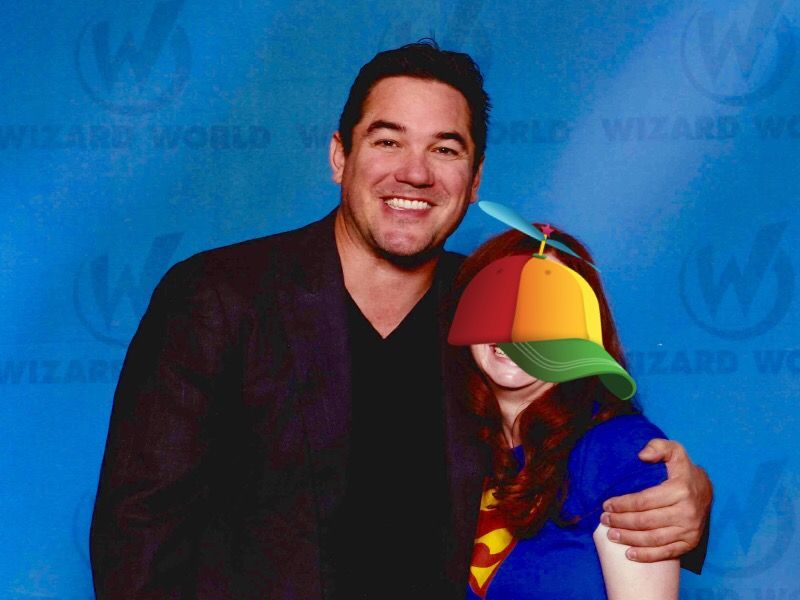 Saw some pretty good cosplay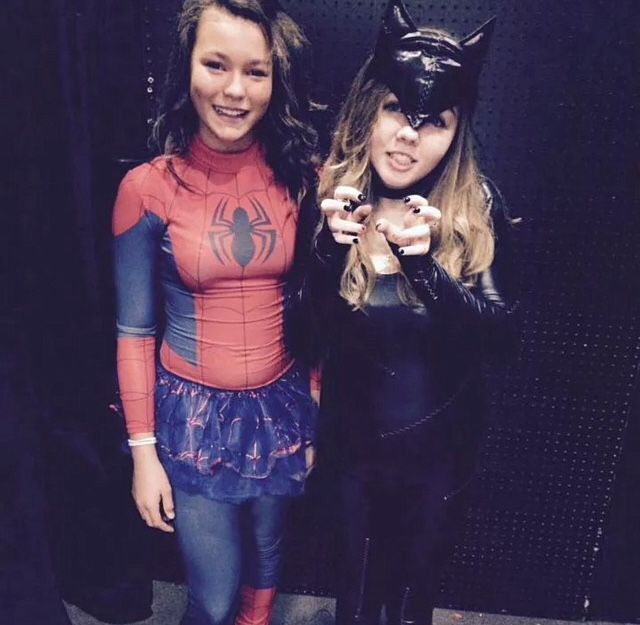 Speaking of Dean Cain, nobody was busting any comic-con stereotypes. Here's a pic of his booth. It was fairly mobbed with ladies from my wife's demo age group. And guys with seasons of Lois & Clark on VHS and trying to give him ratty old baseball caps.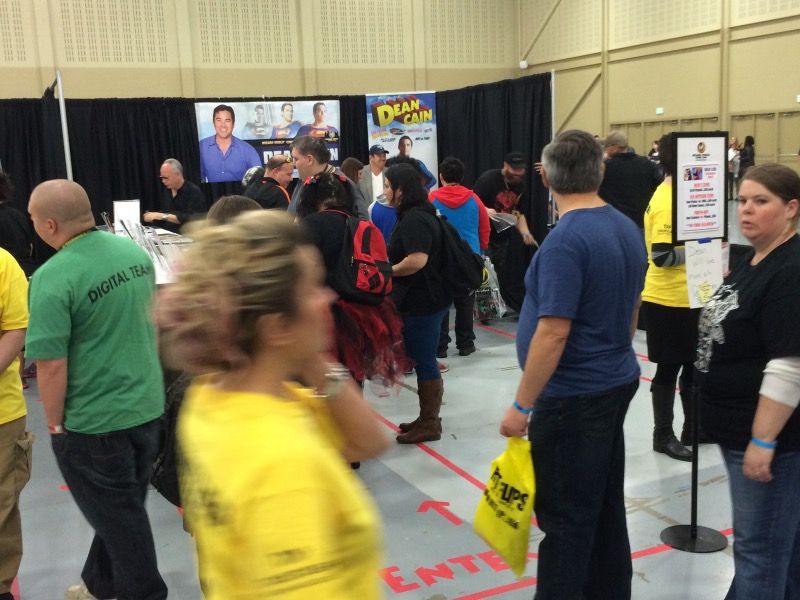 Meanwhile here's Sara Jean Underwood's booth about 50 feet away.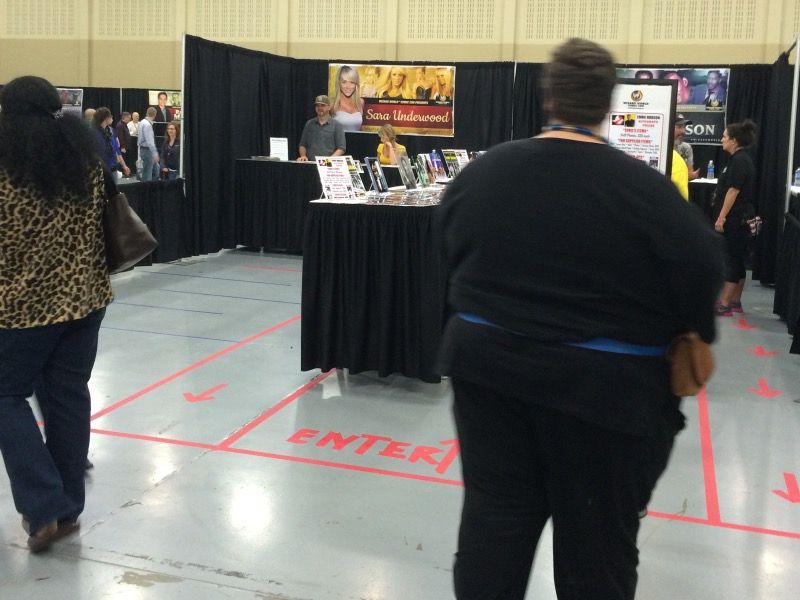 Not that there was no guys around. They were simply out of frame milling around like an 8th grade school dance. Why am I not sauntering over like an OG alpha? Because it was $40 to approach the table and I'm cheap. Anyway...
Remember how I said Michael Rooker and Norman Reedus were appearing? Well last year for Halloween we did a Walking Dead theme and the boys still fit in their costumes. When would we get this opportunity again? So we put them in their getups and hit the con Saturday. We couldn't go more than 50 steps without getting tapped on the shoulder asking for a picture with Li'l Merle and Li'l Daryl.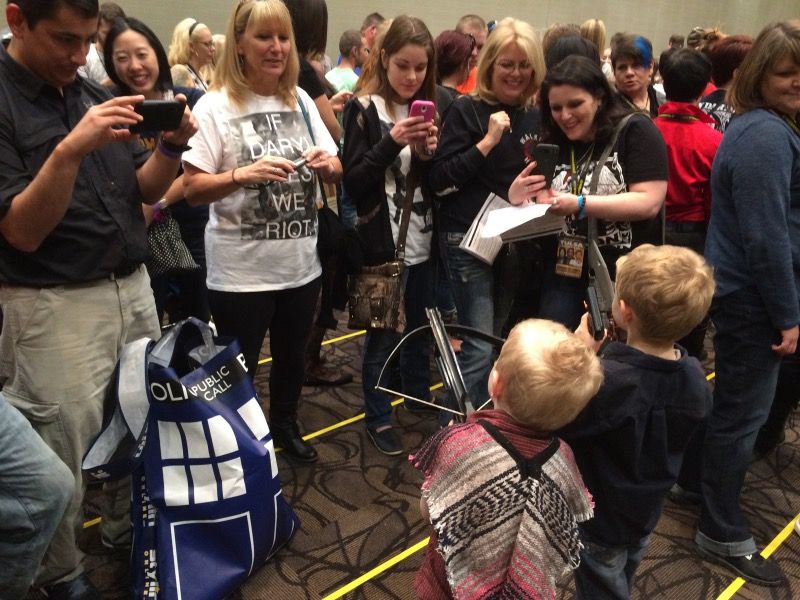 They were mostly into it but did get a bit tired of having to stop all the time and pose all the time. But with good guidance, reason, and outright bribery with M&Ms and promises of Rocket Raccoon and MechaGodzilla toys we finally got the thing that we'll remember most from this trip.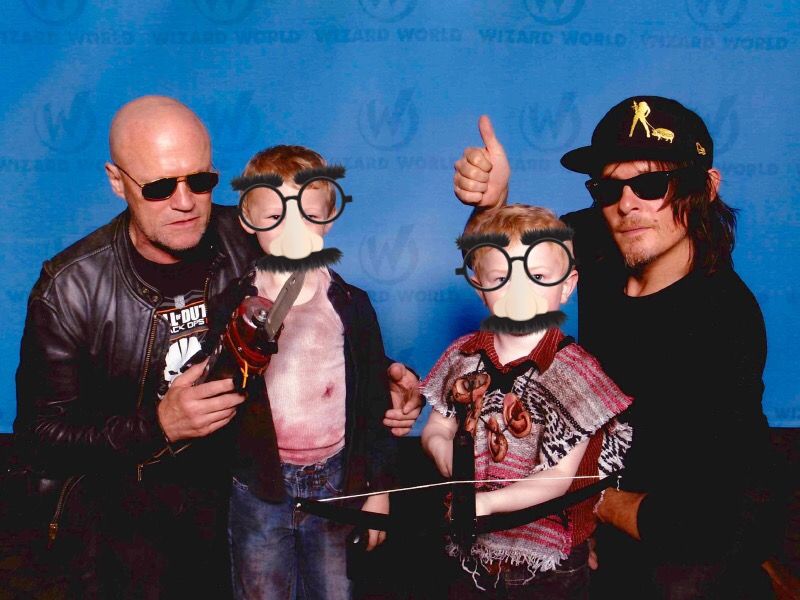 I think next year we'll try to hit a con where Supernatural is represented and the boys can get a picture as Sam and Dean Winchester. That will kill two birds with one stone. Because Jensen Ackles gets the wife's juices flowing if you know what I mean.