And who's the new hottie? And why has Arianny turned to red? So many questions?!
Getting more work done probably.
Lol well played. But what about the other questions??
I thought britney was on the last ep of TUF. which of course doesnt say much cause it was filmed months ago, but still.
Art school
JOESONDO - Art school
This
she's being replaced by Chrissy Blair now.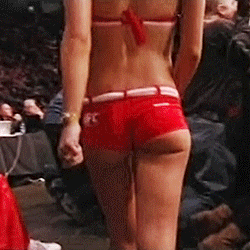 Arianny finally got rid of her
who cares, I like blondie better.
ManWithTheIronFists - The new chick has nothing on Brittney.
Yup.
RobinHood -

Yeah , old photos of Brit. How about the new photos with all that unnecessary work done, she was once beautiful,

was about to say this. bitches are stupid.
I lost interest in Britney when she had that duck bill surgically implanted on her face.
Kimbos Lice -

ManWithTheIronFists - The new chick has nothing on Brittney.

Yup.








Great sideboob but that was pre nose or wateva she did, still hot but she was more beautiful before imo.
She ruined herself
wtf was Arianny looking up at constantly at the weigh-ins?
She's in the new issue of playboy fags. Not going anywhere
Pics of new chick?
keep the blond and brittney, get rid of man butt.
Pocture of Brittany's work?
pidgey - I want WEC Brittney back.

I seen the new blondie before, i guess she worked some other UFC card in the past or smth.

Yeah she did TUF before and was a Strikeforce card girl before.