UFC president Dana White has confirmed he wouldn't stand in the way of Alex Volkanovski moving up to lightweight.
In less than two weeks, Alex Volkanovski will attempt to finally put an end to his historic rivalry with Max Holloway. The two will battle it out over the UFC featherweight title for the third time and with Volkanovski 2-0 up in the series, it's no surprise that a lot of fans are favouring him to retain the strap – establishing himself, arguably, as the greatest 145-pound champion in UFC history.
Over the course of the last few months we've heard 'The Great' discuss a potential move up to lightweight, and for Dana White, he believes that's something Volkanovski has earned the right to do if he so desires.
"So, Volkanovski is one of those guys who has earned the respect of everybody, I would say, by now. You know, he's got this Holloway fight that probably makes sense for him to do this and put this behind him. Then you don't have to hear about it anymore, and that guy can do whatever he wants to do. I mean, if he wants to move up and challenge somebody at '55 or whatever he wants to do, I'm down for whatever he wants."
Quotes via Sportskeeda
Volkanovski has wins over some of the featherweight division's finest outside of Holloway with Korean Zombie, Brian Ortega, Jose Aldo and Chad Mendes all failing to overcome him. So, if Charles Oliveira is someone he believes he can defeat to become a two-weight world champion, it's hard to argue against him at least having a chance.
The real reason egg is saying this is because he doesn't want Makachev to be champ just yet I guess he is not marketable enough
Only one person on this site want islam champ.
JM
I don't have a problem with him being champ if he deserves it and properly earns a title shot
Would love to see this fight. Theoretically if it happens, the winner will be able to say they are the best fighter in their weight division. Volk, the best FW, Oliveira the best LW
Are you really saying Dana is stopping a guy who doesn't even have a relevant top 5 win in his division from being the champ?
Moving up probably not a good idea. Holloway tried and lost to a lesser opponent in Poirer imo because of the size difference.
Yeah, but the difference with Volk is that he's been a heavier guy before, and can adapt to that weight difference better than someone like Max who's been a skinny Hawaiian kid his whole life. I think if Volk can beat Max decisively or finish him this time, he will be great at Lightweight. In fact, I think Volk's style would cause some trouble for a guy like Islam.
Interviewer puts Dana on the spot and asks him and Dana is like sure, Volk can challenge whoever is champ at the time.
Meaningless.
Volk will most likely be challenging Islam after he beats down the heavy underdog Oliveira on Oct 22.
If Volk and Oliveira somehow fight it doesn't matter either. It's just delaying the inevitable of Islam whupping one of their asses.
Stop faux outraging that a guy with one of the longest winstreaks in the UFC deserves a TS, troll.
Scared shitless of Islam just like the heavy underdog Oliveira is
Can you believe volk used to be 470 lbs?
He's a midget.
The UG would rather see Oliveira fight a midget than the guy in his own division who is heavily favoured to beat him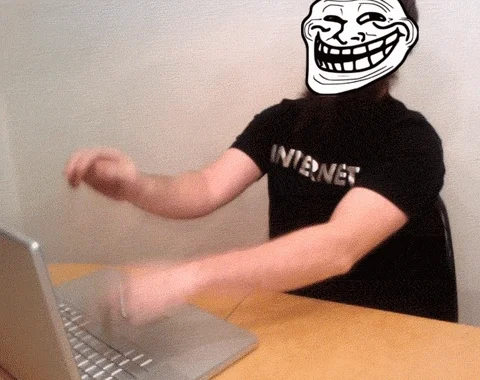 I can see your neckbeard under there.
Who would you have fight Charles for the belt if Islam hasn't earned it.
Beneil Vs Islam.
Winner gets Charles
I think that's fair…
Knowing Blaf he may gift that little leprechaun a title shot before Islam. (Islam deserves it way more than Conor obviously)
But I just want Islam to beat a top ten guy, and if he does, then he deserves it
Tony's list of opponents on his run was way more impressive than Islam's
Dan Hooker was a top ten guy and Islam beat him in seconds.
Dan's a 45er,
Just like Khabib all over again, Islam comes into the cage at 200lbs and smashes these little 45ers,
Pathetic