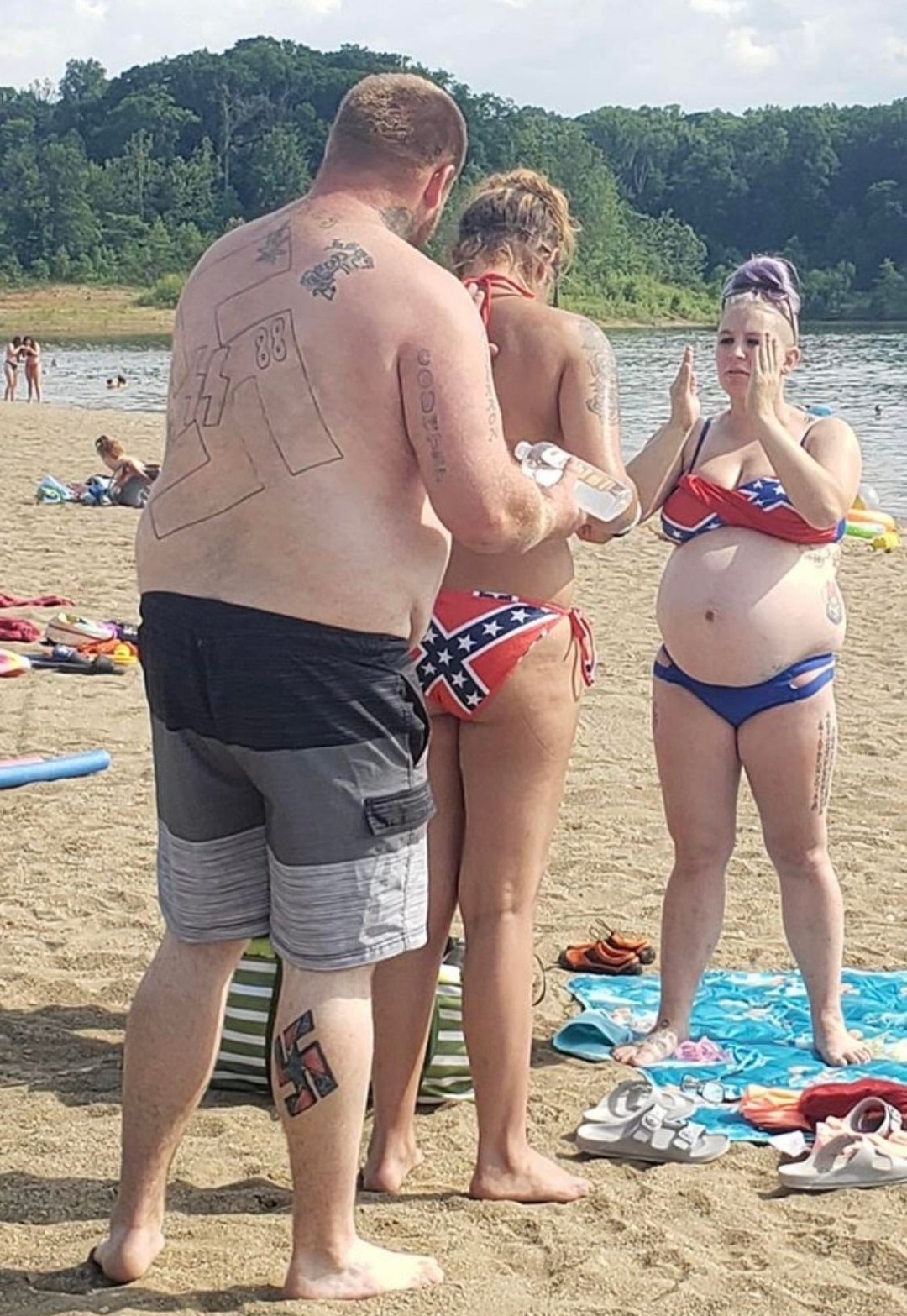 Looks like that swastika is rubbing off 
Well that's just fucking gross. C'mon man
Nazis are so hard to find that you have to photoshop pics to try and prove they are real.
He def traded up with the middle one. More pics?
Hey DOXXER!  Reported.
That's me, my gf, and my pregnant sister (after we broke up)
Dayum at that master race
ptper - Dayum at that master race
Master race has changed to new archtype  
It's Principal Andy with Orcus and Angry Inch 
Gonna say not Bean Guy...
Every one of them was molested by an uncle as a child.
They look like different stages of Roy Nelson.
JThomasUFC... That you bro? 
williepep - Juggalo
Jigglelo
KSAC's Revenge! 
He's changed his ways. You're now more racist and less psychic than him! 
I bet that pregnant chick was smoking cigarettes there 
This is Florida, right. Please be Florida. Please do not let these people come to Texas. 
Baby oil chick, I need to see the rest of her