blue namer, please post the pics :-)
Is it bad that I'm too lazy to copy those into my browser?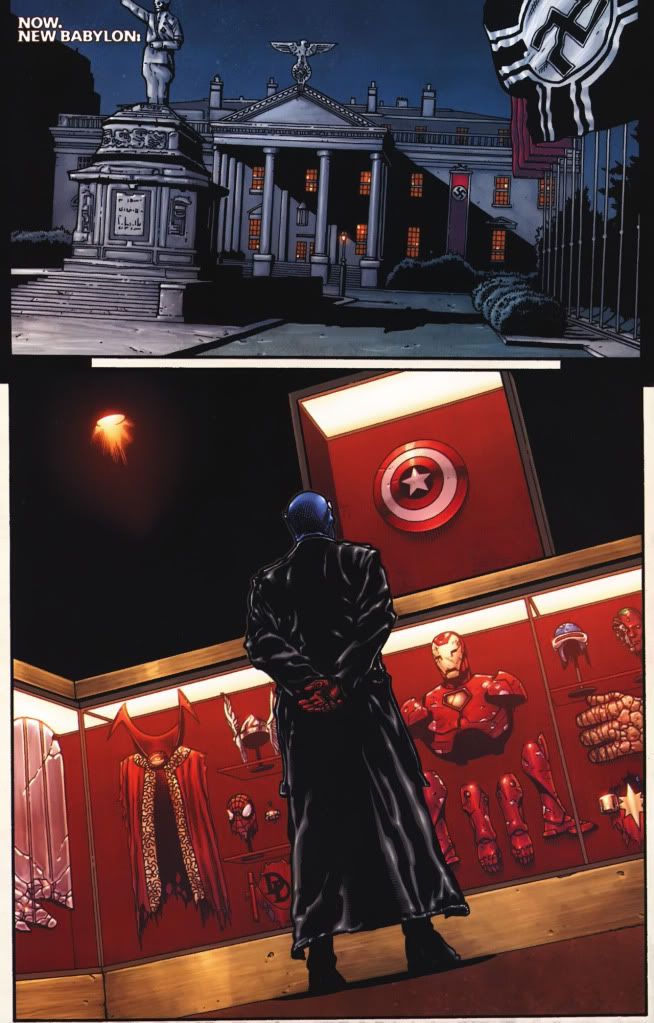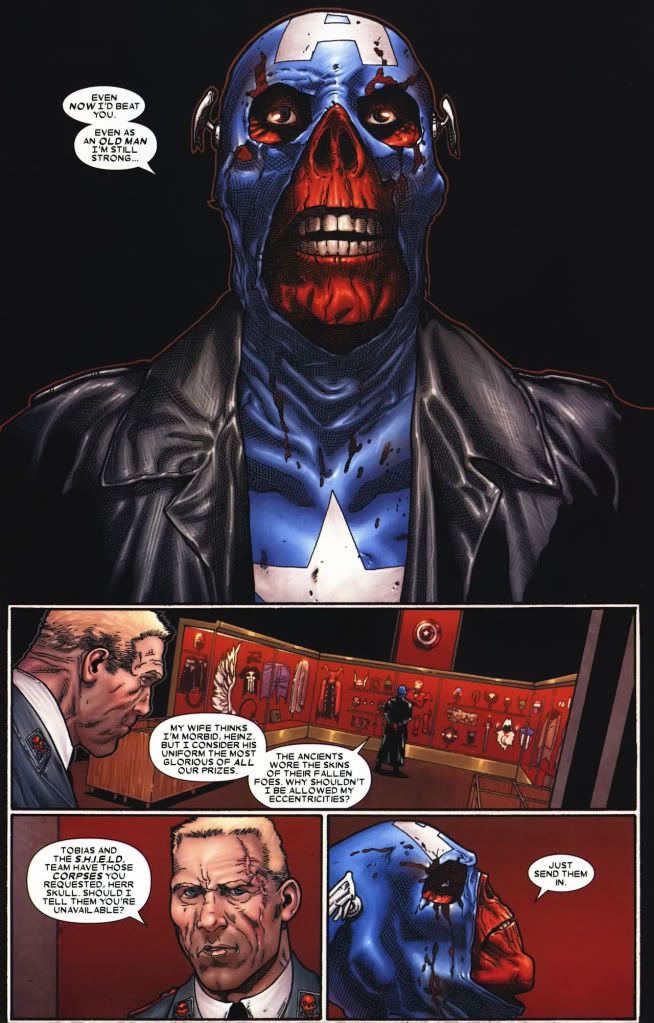 ...if only this book could come out on time.
AMAZING ART.

blows every other comic art away. On par with Civil war series art.
Whoever did the art on this title needs to do the art on EVERY major summer event that involves the marvel universe.
whatever happened to Vision anyway?
It's good to finally see some villians get croaked.
i bet that sword is Excalibur.
It was Black Knight's Ebony Blade
The Art was doen by Steve McNiven and Dexter Vines who also did Civil War if I remember correctly. Amazing stuff.
When does the giant size special come out anyone know? I'll be really annoyed if I miss it :(
That was some straight Unforgiven shit...really looking forward to the finale.
What's the background on the story line?