Yes, i get the chance to be an eskimo bro with JFK.
Lay the pipe good, get some stock tips and learn how to embezzle money from the best. Win win overall.
On my way to Taiwan as we speak
She's an 80 year old woman. Blluaghh
I would only do it for the fringe benefits. Even then I would have to be acquainted with her for a bit before engaging in anything. If I get the slightest hint that she has the ability to have me killed and would actually do it, I'm outta there.
I require:
Rolex watch, gold date just.
1964 Ford Thunderbird roadster. Black
Stock tips
Pay no taxes ever again.
.050 interest in all of her business ventures.
I want to know what really happened to Kennedy.
I want to know if the US Gov't killed Patton.
Where is Hitler's body?
Yes just for the power trip, knowing I'm nutting in the biggest bitch in America
There are some sick fucks on this forum!
Hell to the fuck no nigga!!!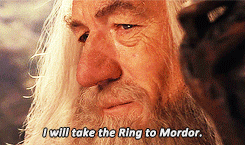 No amount of viagra would help me bang that old fart.
For some of that insider trading dough I'll go in raw.