I had to add u in it @crowbar as I know u hadnt got a picture with the GOAT Rapist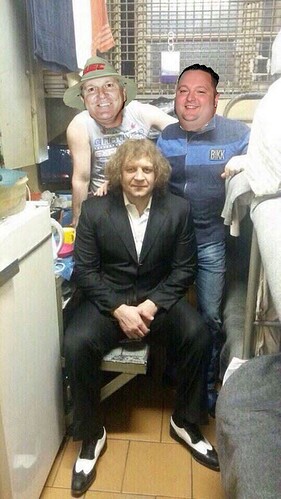 Morgan said that was purely hearsay!
Johnnie were you top or bottom?
Your brother made him his bitch.
And he took John any way he wished to as @crowbar held him down
This is Jorge Masvidal week on the OG and UG. He defended the honor of our JM John Morgan. Top man
Hybrid and his mommy.
Would of done your daddy proud if ya had one.
He's Allan Houston of the UG. by that I mean he got paid handsomely and didn't do a god damn thing
I think I seen him last week working on an excel sheet. Something about measuring diameter parameters of OGisms. Your tax dollars at work
Are we on our own here with no mods?
Yes they all left us again
I want to see John do the WORM
He does an amazing corporate snake in the grass