Gina Carano has shared her take on the Russian invasion of Ukraine. The former MMA fighter believes that the war is due to countries losing control of the COVID-19 narrative.
The combat sports world has seen many reactions in regard to the Russian invasion of Ukraine. Former boxing champions Wladimir and Vitali Klitschko have been forced to take up arms due to the conflict. Meanwhile, active competitors such as unified heavyweight champion Oleksandr Usyk and Vasily Lomachenko have been forced into combat as well.
Now, former MMA star Gina Carano has shared her take on the Russian invasion of Ukraine. The current actor took to Twitter to say that she believes that the war stems from countries losing control of the "covid narrative". She also added that the situation is akin to a reality TV show.
Alongside her caption, she included a picture that criticizes COVID-19 mandates. The picture states that the government has caused suicides, overdoses, bankruptcy, and more due to the lockdowns.
The tweet by Carano is far from a first for the fighter-turned-actress. She's previously gotten into controversy for sharing far-right beliefs on social media. She's since been shadow-banned from Twitter as a result.
Carano earned praise for her role in the Disney show The Mandalorian. However, she was pulled from the show for sharing her thoughts on the COVID-19 pandemic lockdowns and government response.
Carano was fired from Lucasfilms for comparing how unvaccinated individuals are treated to how Jewish people were treated in Nazi Germany. In addition to being fired from the show, her comments earned massive backlash from the MMA community. Names such as Ariel Helwani bashed the actress.
She's beautiful and smart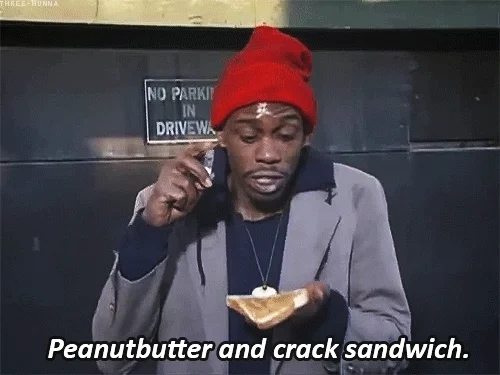 Obviously hasn't mentally recovered from that ass beating Cyborg gave her.
In fairness either has Cyborg
Oh I know. Anyone that takes continuous blows to the head for a living shouldn't be taken seriously.
JFC.
She's fucking stupid, apparently, and so are some of you.
Bipartisan politics are the end all be all on here, logic and facts dont matter if they dont come from your chosen side. She has gone full retard
Doesn't the media focusing on a War do the opposite and just highlight how minuscule their other problems that they were trying to push really are?
Who the fuck cares about pronouns when people are dying? And who the fuck cares about mask mandates that half the people didn't even take seriously and many suffered no consequence for on a virus that has statistically a lower than threat than much of our daily lives are anyways?
I think this War just did the opposite and showed how silly some of the "problems" the media focuses on are and that they overstepped and overreacted on Covid after the evidence, information, and statistics came out.
I support Gina 100%. That take, not so much. But her, all day. Shes totally gonna bone me now.
She have any of those nice home taken pics like Miesha?
If Gina says its so, its the gospel to me.
Critical thinking is a tool many dont have.
I don't know what is worse… these Trump conspiratards or the liberal left. Man people are so damn dumb these days.
A year later - our economy is in ruins, inflation is out of control, gas prices are soaring, the misery index is off the charts, and we're about to get into WWIII.
And what's the basement dummy gonna talk about in the Slur Of The Union Speech - windmills and solar panels.
I thinks she's on to something.
Can't wait for them to spin… WWIII is actually a good thing!