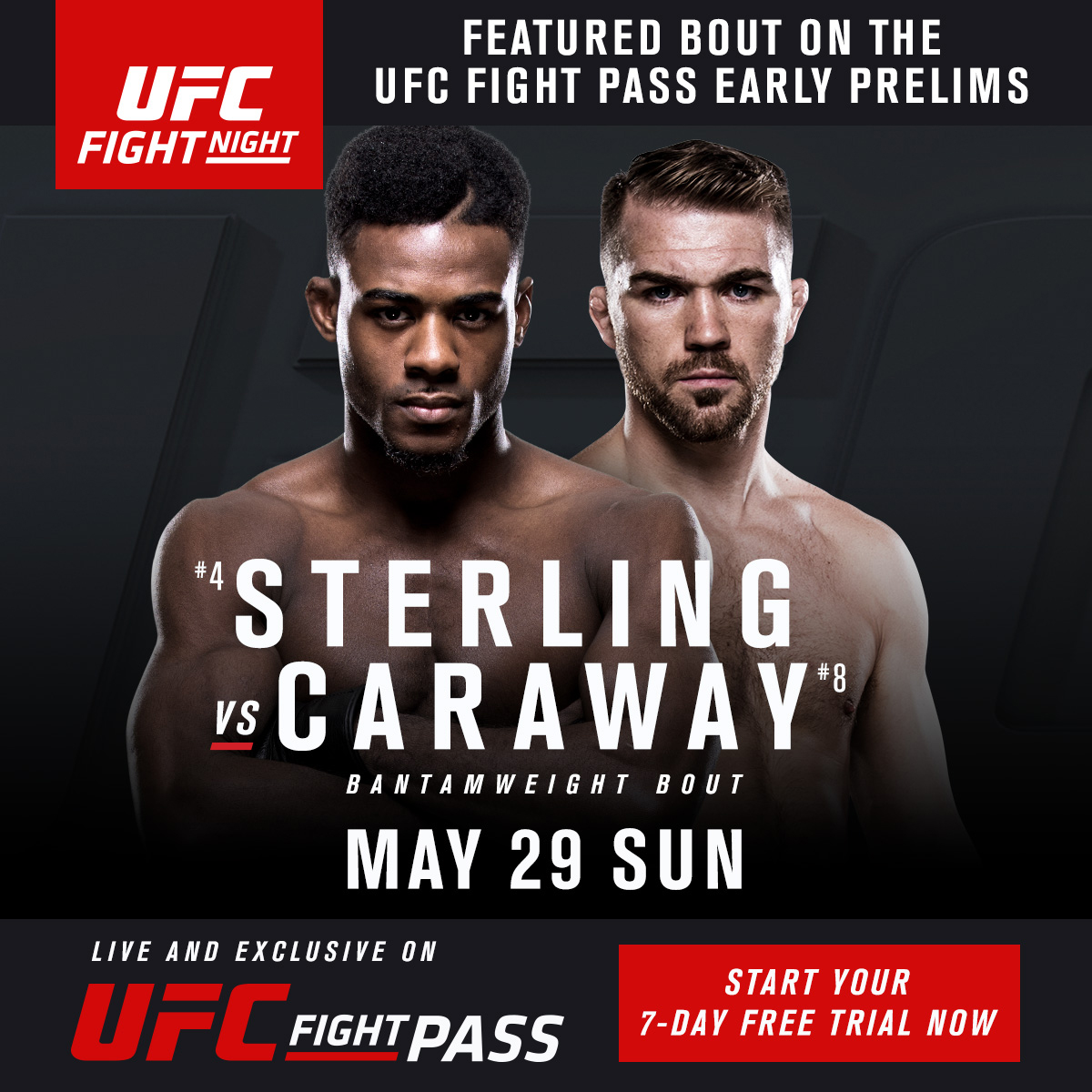 This is one of the best fights possible right now in the entire 135lb division. These two guys are both highly ranked, highly touted, and well known fighters. The winner of this fight is going to be very significant to the 135lb division. They will deserve a title shot more than the fighters in the main event in my opinion. If anything this acts as a mini tournament for the title. The winner of the main event and the people's main event should fight for a chance to fight for that belt.
But why do I think this fight is better than the main event?


Aljamain Sterling is a rising star in the division. He is undefeated with a 4-0 record in the UFC. 3 out of 4 of those fights were exciting finishes. The Funk Master always brings it. A blend of being technical and aggressive. We've seen him throw slick submission and ferocious elbows. But all of that aside he is still relatively new to Zuffa. He started in UFC in 2014 and he started fighting in 2011.


Bryan Caraway on the other hand has been fighting for Zuffa since 2010 and he started fighting in 2005.
Kid Lightning is a gritty fighter who always brings it and stays in his opponents face the whole fight. Even in the later rounds he puts on a high pace. He hasn't been finished in the UFC. You can never count him out at any point in the fight.
Caraway seems to get a bad rep and fly under the radar because he is known best for being "Miesha's boyfriend". People ignore that he is actually a very experienced, and exciting fighter. He is grossly the underdog going into this fight. This fight is much closer to 50-50 than your bookie will have you believe. Don't underestimate Kid Lightning, he can have a war with anyone in the 135lb division.

This fight will put a rising contender against an elite fighter at 135lb. Get FightPass just for this fight. It's going to be a good one.