Not my favorite, but probably top Lightweight in boxing history.
Man I wish boxers were like this today. They all would rather dance around and protect their record. How I miss the days of guys like Duran, Marciano, and the guys back in the day!
Tyson, Ali, currently Mayweather
Duran is on my short list. Great fighter.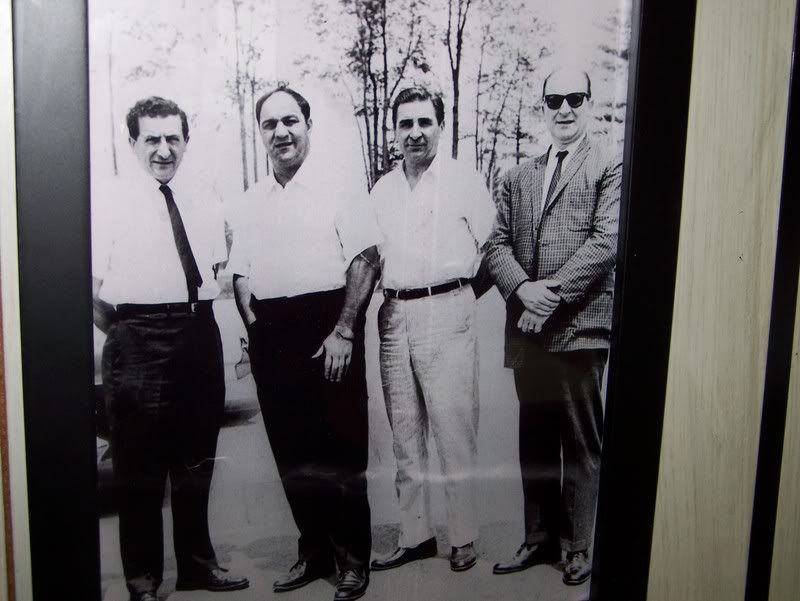 I hated Duran when i was younger, but as i got older and understood boxing more he became my favorite...thnks seamus for the vid!
Man that was awesome! I have looked for Duran highlights before but could never find them. He was awesome. He fought all of those big guys about 3 weight classes above his natural weight and still did awesome.
My favorite boxer of all time.
/\/\ haha, i actually gained respect for duran after no mas...he left the ring on his own terms despite Don King, dancing ray leonard...
MMA has a bunch of NO MAS fighters! no disrespect to MMA guys at all.
Manny Pacquiao, Mayweather, Tyson
my faves sweat pea, hagler, sugar ray leonard, hearns, tyson, holyfield, mcgirt, greg haugen
The squatting jump rope routine Duran does in that video is sick.
Aaron Pryor was pretty awesome as well. Tyson in his prime was a beast, but hard for me to watch cuz I just wish so bad he was sane and had his head on his shoulders and stuck in there.
Rafael Pineda and Livingstone Bramble.
Great Duran highlight reel! The Buchanan fight is one of the greatest fights ever.
My favorite is Billy Conn; he had fast hands and a chin of iron. He somehow always fought bigger and more experienced fighters, and would try to slug it out with them. Also, he attacked a robber in a convenience store when he was 72.
Honorable mention Tex Cobb; not the most feathery skills, but probably the boxer I would least want to piss off in a bar.
If I had to pick one it would be Roy Jones JR.
Tremendous respect for Duran but his style is not my taste.
For years I had a picture of Roberto Duran up in my house. I used it every morning to remind me of intensity and commitment. I loved the guy in his prime.