Like a boss!!!
Awesome, VU for OP.

I had to watch it on mute but I like the part where you can visibly see him be like "Fuck it, I'll show you myself. Hey you, take my jacket."
Like A Bawss

2. The respect he receives i amazing, can hear a needle drop when he talks.
Ugh, such a wasted career. He should have been in the UFC as soon as they bought pride. Fuckin Vadim...
bossest boss that ever bossed
Wasa-B - Wasted career?
Not exactly but I know where he's coming from. We could have seen Fedor is some exciting ass fights.
God damn he's the man
innage!
in.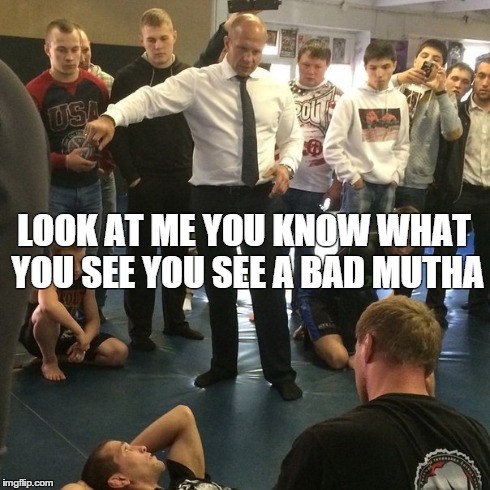 4later
.