Let me preface this by saying that I ABSOLUTELY DO NOT THINK ANDERSON SILVA HAS USED PEDs. I just want to show you that, according to UG logic, I can make a bulletproof case for him having used PEDs like people do with GSP.
Let's go over the 'evidence':
- Has fought as low as 168 and as high as 205. That's a 37 lb difference. - UG logic: STEROIDS
- His best friend and longest-standing training partner has tested positive for PEDs (Feijao). Birds of the same feather flock together. - UG logic - STEROID BUDDIES
- Was a good but not great fighter in his early career. As he moved up in weight, his performance increased. - UG logic - Alistair Overeem syndrome
- Used to look like this:
- Now looks like this: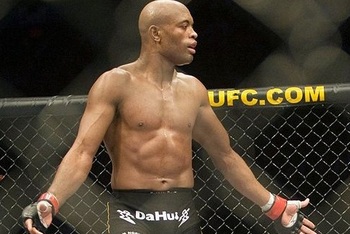 Serious gains for someone who participates in a sport with a shitload of cardio, no? - UG logic - HGH smoothies.
Also, if you want to be extra retarded then you can also use those 'syringes' that we saw in a video tour of his house. Nevermind that it was a UFC video, and that the UFC probably would've tried to hide that if that really was the case.